Air Source Heat Pumps For Pool
Air Source Heat Pumps For Pool
Brand :AIM
Product origin :China
Delivery time :20days
Supply capacity :8000units/month
Features:
All ranged of capacity from 4.5kW to 220kW
American Emerson expansion valve
Automatic Intelligent defrosting
Titanium tube in PVC shell / Titanium tube in bube heat exchanger
Cooling in summer & Heating in winter
Easy installation & operation
American Copeland scroll compressor
Stable running, economic & durable
China supplier Commercial and domstic Air to water Swimming pool Heat Pump Top type 4.5-220kw
| | | | | | | | | |
| --- | --- | --- | --- | --- | --- | --- | --- | --- |
| Model | | LSQ-5HJY | JT-26II/XY | JT-34II/XY | JT-48II/XY | JT-52II/XY | JT-73.6II/XY | JT-92II/XY |
| Horse power HP | | 5 | 7 | 10 | 12 | 15 | 20 | 25 |
| Heating capacity | kW | 21.3 | 35.5 | 45.5 | 52.8 | 66 | 87.4 | 110 |
| Heating COP | | 4.95 | 4.86 | 4.84 | 4.74 | 4.46 | 4.65 | 4.72 |
| Cooling capacity | kW | 14.7 | 25.5 | 30.5 | 35.8 | 44.9 | 59.5 | 75 |
| Cooling COP | | 2.67 | 3 | 2.77 | 2.86 | 2.77 | 2.71 | 2.8 |
| Max outlet water temp. | ℃ | 45 | 45 | 45 | 45 | 45 | 45 | 45 |
| Rated power input (Heating/Cooling) | kW | 4.3/5.5 | 7.3/8.5 | 9.4/11.0 | 11.15/12.5 | 14.8/16.2 | 18.8/22.0 | 23.3/26.8 |
| Rated current input (Heating/Cooling) | A | 8.2/10.4 | 13.9/16.1 | 17.9/20.9 | 21.2/23.7 | 28.1/30.8 | 35.7/41.8 | 44.3/50.9 |
| Max input power | kW | 6.1 | 10 | 13.5 | 15.1 | 18.9 | 25.4 | 31.5 |
| Max input current | A | 11.6 | 19 | 25.6 | 28.7 | 35.9 | 48.2 | 59.8 |
| Power supply | V/Hz/Ph | 380-415V/50Hz/3Ph | 380-415V/50Hz/3Ph | 380-415V/50Hz/3Ph | 380-415V/50Hz/3Ph | 380-415V/50Hz/3Ph | 380-415V/50Hz/3Ph | 380-415V/50Hz/3Ph |
| Compressor type | | Scroll | Scroll | Scroll | Scroll | Scroll | Scroll | Scroll |
| Number of Compressors | pc | 1 | 1 | 2 | 2 | 2 | 2 | 2 |
| Heat exchanger type | | Titanium tube in PVC shell | Titanium tube in PVC shell | Titanium tube in PVC shell | | Titanium tube in PVC shell | | Titanium tube in PVC shell |
| Fan direction | | Vertical | Vertical | Vertical | Vertical | Vertical | Vertical | Vertical |
| Fan quantity | pc | 1 | 2 | 2 | 2 | 2 | 2 | 2 |
| Fan air flow volume | m³/h | 6500 | 8000 | 13000 | 15000 | 16000 | 20000 | 24000 |
| Fan power input | W | 250 | 250*2 | 250*2 | 250*2 | 550*2 | 750*2 | 850*2 |
| Fan rotation speed | RPM | 850 | 850 | 850 | 850 | 960 | 940 | 940 |
| Apply to Pool size | ≤m³ | 64 | 107 | 137 | 158 | 198 | 262 | 330 |
| Ambient temperature | ℃ | -7℃~43℃ | -7℃~43℃ | -7℃~43℃ | -7℃~43℃ | -7℃~43℃ | -7℃~43℃ | -7℃~43℃ |
| Water outlet temp. | ℃ | 15~40 | 15~40 | 15~40 | 15~40 | 15~40 | 15~40 | 15~40 |
| Refrigerant | | R407C | R407C | R407C | R407C | R407C | R407C | R407C |
| Noise | dB (A) | ≤56 | ≤61 | ≤61 | ≤66 | ≤66 | ≤66 | ≤68 |
| Pipe diameter | DN | 40 | 40 | 40 | 40 | 40 | 50 | 50 |
| Pipe diameter | mm | Rc1-1/2'' | Rc2'' | Rc2'' | Rc2'' | Rc2'' | Rc2-1/2'' | Rc3'' |
| Discharge pressure | Mpa | 2.5 | 2.5 | 2.5 | 2.5 | 2.5 | 2.5 | 2.5 |
| Suction pressure | Mpa | 0.3-0.8 | 0.3-0.8 | 0.3-0.8 | 0.3-0.8 | 0.3-0.8 | 0.3-0.8 | 0.3-0.8 |
| Rated water pressure | Mpa | 0.2-0.6 | 0.2-0.6 | 0.2-0.6 | 0.2-0.6 | 0.2-0.6 | 0.2-0.6 | 0.2-0.6 |
| Water flow volume | m³/h | 6 | 10 | 13 | 15 | 19 | 25 | 31 |
| Product dimensions | mm | 703/687/930 | 805x805x960 | 1450/705/1065 | 1450/705/1375 | 1600x805x960 | 1990/980/2045 | 1990/980/2045 |
| Net weight | kg | 114 | 138 | 244 | 276 | 450 | 472 | 680 |
Heating working condition: Outdoor DB/WB temp. 24℃/19℃, 62.5% RH, inlet water temp. :26℃
Cooling working condition: Outdoor DB/WB temp. 43℃/37℃, 68% RH, inlet water temp. :32℃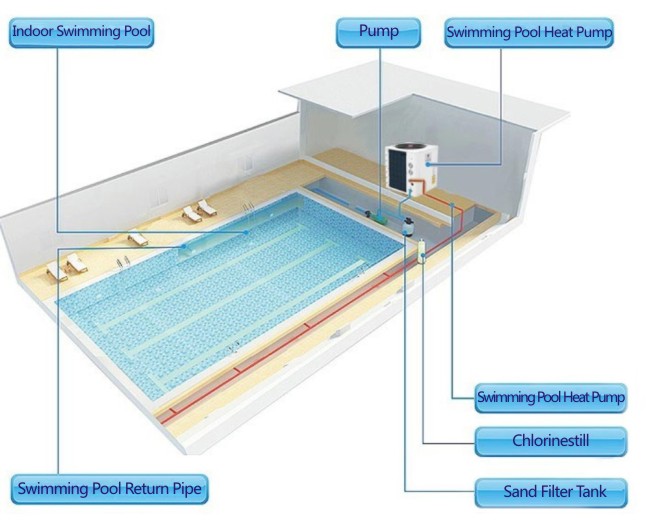 Swimming pool Heat pump technology
1.1 Performance
High efficiency
With a COP value more than 4.9, our heat pumps are very efficiency when transferring heat from the air to the swimming pool water. It can save as much as 80% of cost compared with an electric heater.
Long life-span
The heat exchanger is made of PVC & Titanium tube, which can withstand and prolong exposure to swimming pool water.
Easy control and operation
The unit is very easy to operate: simply switch it on and set the desired pool water temperature. The system includes a remote controller, allowing all operation parameters to be set. Operation status can be displayed on the controller with LCD display.
1.2 Working principle
Heat pumps utilize the sun's free heat by collecting and absorbing energy from the outside air.
This energy is then compressed and transferred to the pool water.
Your existing water pump circulates the water through the heat pumps heater, usually next to the pool equipment, and the water warms up.
This pool heat pump is also of cooling function.
User can choose the heating or cooling mode through the LCD controller. The cooling mode's working principle is opposite to the heating mode.
• The unit contains a fan that draws in outside air and directs it over the surface of the evaporator (energy collector). The low temperature refrigerant liquid within the evaporator coil absorbs the heat from the outside air becomes warm gas.
• The warm gas in the coil pass through the compressor, where the warm gas is concentrated and increased to hot gas, and then pass to the condenser (water heat exchanger). It is here that the heat exchange occurs as the hot gas give off heat to the cold swimming pool water circulating through the coil.
• The pool water becomes warmer, and the hot gas cooling as it flows through the condenser coil returns to liquid form, after passing on through the capillary tube, the whole process begins again.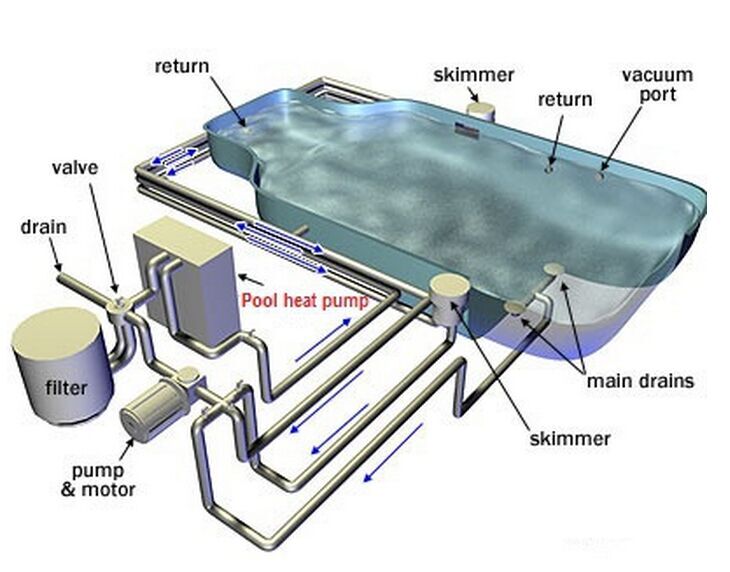 AIM is a high-tech new energy and high efficient factory built in 2011 year occupied more than 22,000m² area, concentrates on researching and developing stainless steel air source, water and ground source, central air-conditioner, water tank etc, is one of the top companies which has a complete product chain.
As a Drafting Committee of Multifunctional air source heat pump, AIM has dozens of core intellectual property rights of the patented technology, has been rated as the national high-tech new energy enterprise, industry outstanding and top besting-selling famous brand, successfully listed in Equity Exchange Co., Ltd in 2016 (Stock Code: 220079)
AIM has a strict standard of inspecting for product quality, a completely production management control system. Gained the certificates of ISO9001, ISO14001, CCC, CE, TUV, Industrial production license and so on.
Ideal life, made life comfortable, starting from AIM.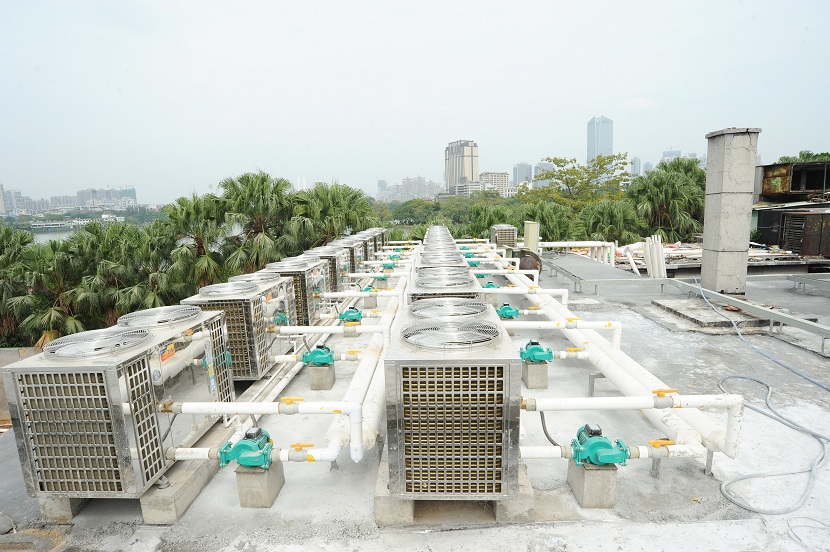 AIM's main heat pump series:
1. Split domestic hot water heat pump,
2. All in one hot water heat pump,
3. Swimming pool heat pump,
4. Commercial hot water heat pump,
5. EVI air source heat pump,
6. Instant hot water heat pump,
7. High temp heat pump,
8. Dryer air to water heat pump,
9. Chiller heating and cooling air conditioner;
10. DC inverter air to water heat pump,
11. Multifunctional air source heat pump,
12. Water to water heat pump,
13. Water tank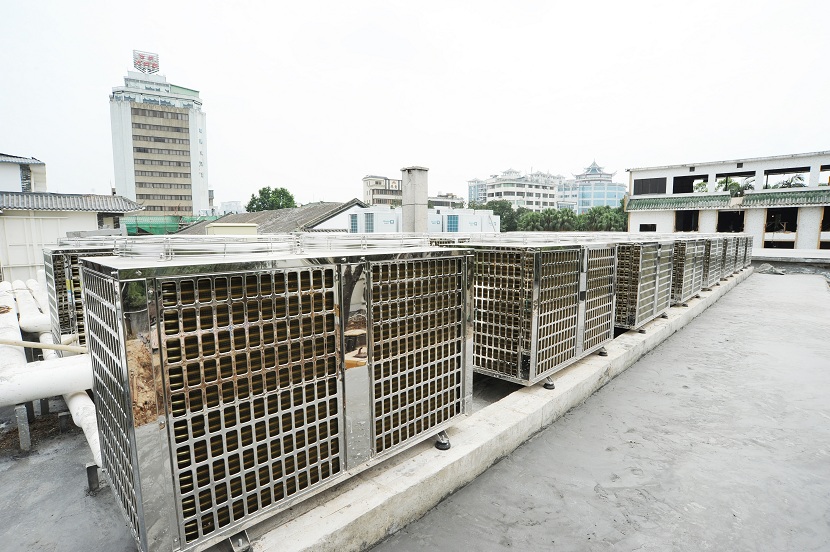 Unique features of AIM Heat Pumps:
1. It can display top and bottom temp of the water tank, check the temp of coil, ambient, exhaust temp, etc;
2. It recalls all kinds of parameters when outages and it will resume operations after have electricity automatically.
3. Clock keeps running after outages so it needn't to re-adjust it usually.
4. Off-peak power use function, start up and shutdown by itself at cycle time in 24 hours.
5. Set and revise parameters freely.
6. E-heater function.
7. Automatic and forcible defrost.
8. Waterproof bottoms, Liquid Crystal Display Screen Display including backlights.
9. Have Perfect control and protection functions: 1) temperature sensor breakdown: top and bottom of water tank, Coil, Return air, Exhaust air, Outside ambient temp; 2) high and low pressure protection, Exhaust air temp protection.
10. Check the Trouble codes display, it can refer why compressor doesn't start up or stop, and has Key-Lock Function.
11. It can display water temp when startup and shutdown heat pump.
12. Electronic expansion valve control automatically.
13. Temp set ranges from 10℃ to 80℃.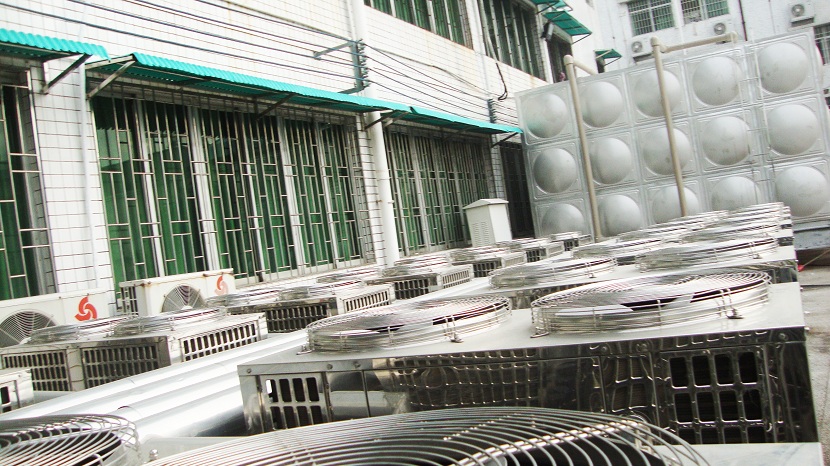 1:"Quality is our culture" 90% of AIM heat pump production equipment is imported from USA, Japan and Germany.
2:"With us your money in safe" full refund in case of bad quality or delay delivery time we also accept payment by Paypal.
3:"Time is gold" for you and for us, we have professional team work whom can making nice quality in short time.
4:"Quality is the soul of an enterprise" we had the honor to serve big customers (We gained the outstanding best selling).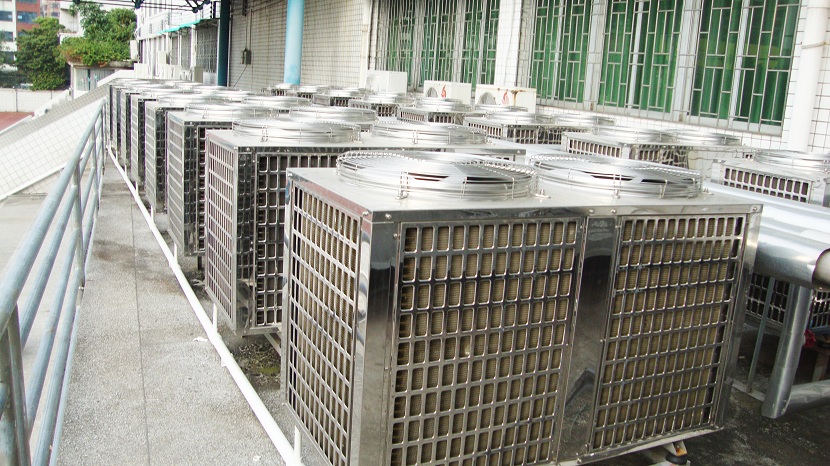 Best Warranty and Fast Service:
1. MOQ: 1 unit (For a larger order, the price will be fixed upon receipt of a definite order)
2. Delivery Time: 7~15 working days after the order is confirmed
3. Payment Term: TT/LC. Large order, 30%TT before production, balance before delivery; samples, 100%TT before production
4. Package: Samples are packed by plywood or wooden frame; the full container small goods by carton, large goods by wooden frame.
5. Shipment Term: CIF,EXW,FOB Shenzhen, Guangzhou, Foshan Port (Other terms welcome put forward)
6. Quotation Deadline: Half a month.
Guarantee:
2~3 years for main parts such as compressor, 2 years warranty period for host machine, give technical consultation for ever.
If you purchase one container or more, there is discount. Also you can gain 1% accessories of total amount. The more you purchase, the cheaper price you'll get.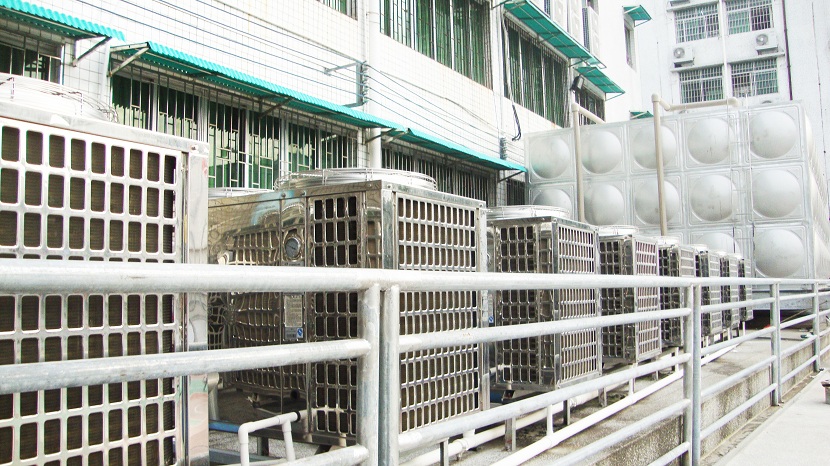 Sales Manager: Ms. Jenny
Guangdong AIM Energy Saving Technology Co., Ltd.
Add: Longchuan Dengyun Zhen Shenzhen Nanshan(Longchuan) industrial transfer park,Heyuan,Guangdong
Cell & WhatsApp & Wechat: +86 15919073687
Jenny Zeng. Skype: jenny02025
E-mail: jennyzeng5@foxmail.com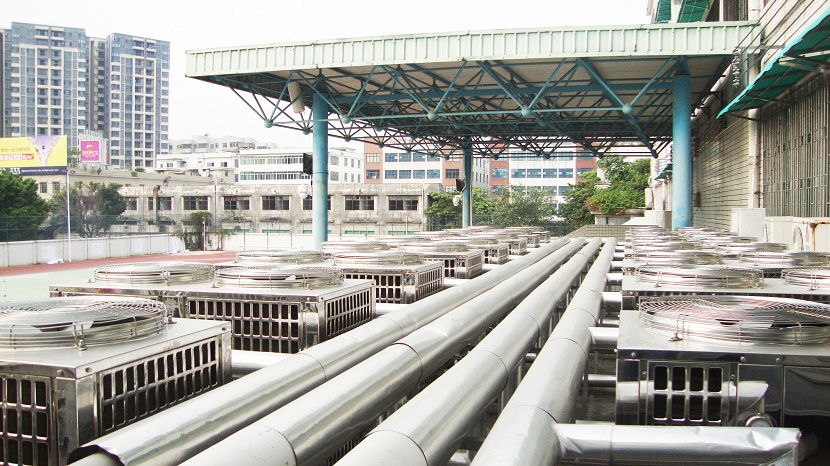 The import process:
1. Buyer sends contact info to Seller, and seller makes PI for buyer.
2. Buyer confirms the PI and transfer money to seller.
3. Seller sends products to buyer. Seller sends CI, BL, Packing list to buyer.
4. Buyer takes the CI, BL, Packing list to fetch goods after the goods arrive.
Get the latest price? We'll respond as soon as possible(within 12 hours)