Domestic DC Inverter Hot Water Heater
Domestic DC Inverter Hot Water Heater
Brand :AIM
Product origin :China
Delivery time :20days
Supply capacity :8000units/month
Features:
DC inverter for low ambient temp
Intelligent defrosting
Economic & durable & stable running
Famous brand compressorEnergy saving >75%
For Extremely low ambient temp.
Heating, cooling, hot water
Low noise & vibration
Metal case, SUS 304 Stainless steel case

Description:
It can supply hot water for domestic, life, bath.
Main quality control project list:
1. Check all parts before assembling.
2. Charge nitrogen to test leakage and pressure maintaining after welding system.
3. Vacuumize, the vacuum pressure ≤30Pa
4. Leakage detection by halogen after charge refrigerant.
5. Safety testing: High-voltage insulation test and ground resistance.
6. Operation testing, record refrigerant pressure, temp. etc.
7. Inspect inside unit's cleanliness and appearance.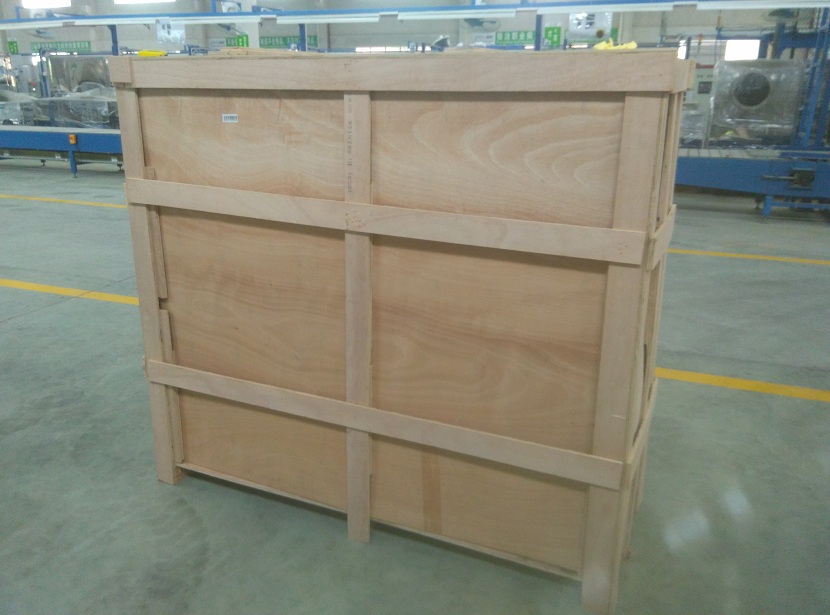 Air and water source heat pumps Main components and Effect:

1. Compressor: Famous Brand Panasonic, Sanyo, Mitsubishi,Toshiba Rotary Compressor or Sanyo, Copeland, DAIKIN Scroll Compressor with environmentally friendly Refrigerant gas R407C/R410A/R134a/R417A
Effect: Compress and transport cycle fluid from low temperature low pressure to high temperature high pressure, it's the heart of heat pump system.
2. Evaporator or heat exchanger: Hydrophilic aluminum foil Finned tube Heat Exchanger.
Effect: It's the cooling output facility. Evaporate the refrigerant liquid which flowing through the expansion valve to absorb the heat from the cooled object, so achieve the purpose of cooling.
3. Condenser: Coil type, plate type, casing type, High efficiency tube in shell heat ex-changer or Titanium heat ex-changer.
Effect: It's the heating output facility. Heat absorbed from the evaporator with the converted heat by compressor power consumption is carried away by cooled medium in the condenser, to achieve the purpose of heating.
4. House casing: anti corrosion and rustproof Stainless steel or Spray coating metal plate for whole set of casing, Buttress and frame system, Electric Control Box etc.
5. Microprocessor automatic Controller sets: LCD touch screen Wifi Display, Neatly wiring PCB Board in individual controller box, Whole sets of temp sensors, Capacitors, Transformer.
6. Copper Pipes: throttling device, pipes connect all system, compressor, heat ex-changer, EEV and so on sub-assembly.  
7. Thermostatic expansion valve or Japanese Sanhua Electronic Expansion valve and 4-Way Valve
EEV Effect: For circulating fluid Throttling depressurization and adjust the flow of cycle fluid into the evaporator.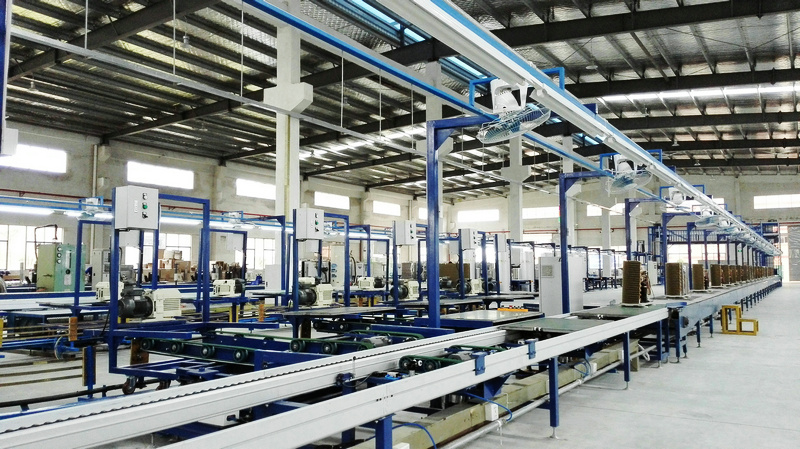 Working principle:
Compressor absorbs low temperature and low pressure refrigerant gas from the evaporator, then refrigerant compressed to high temperature and high pressure gas. The high temperature and high pressure gas goes into the condenser through fan to exchange heat with the air, and condensed into cryogenic liquid in the condenser and give off a lot of heat.
The air absorbs the heat and the temperature increasing. High pressure and low temperature liquid is throttled and depressurized through the expansion valve, absorbs heat from the surrounding air and volatilize into low pressure gas by fan in the evaporator, being compressed in the compressor, this repeated cycle, so as to continuously rise the water temperature.
How to select water tank:
| | | |
| --- | --- | --- |
| Volume | Power Input | User Needs |
| 100L | 600W | For 2-3 people |
| 150L | 600W | For 3-4 people |
| 200L | 600W | For 4-5 people |
| 250L | 850W | For 5-6 people |
| 300L or above | 850W or 1300W | More than 7people, or use bathtub |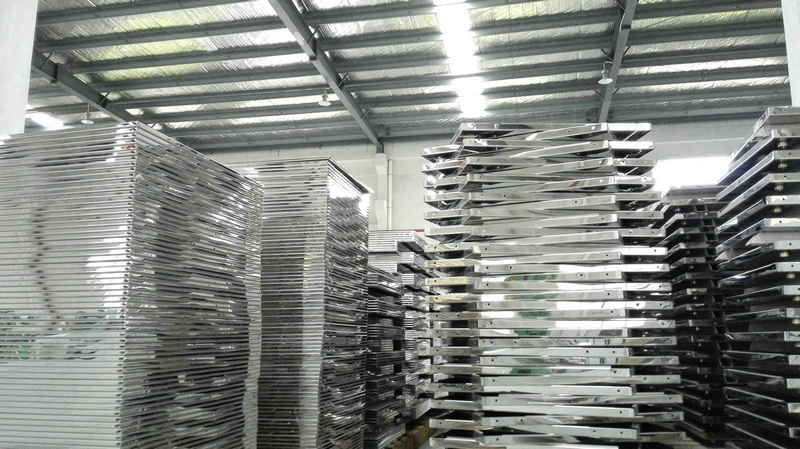 Production process of heat pump
1. Base plates go online
2. Install compressors, condensers and evaporators
3. Assemble and weld copper pipes
4. Recharged with Nitrogen
5. Water-inspection (Check if exist in air leakage)
6. Discharge Nitrogen
7. Vacuum air-removed
8. Add refrigerant
9. Halogen inspection
10. Fix fan component
11. Install electrical control
12. Security checks (Insulation, Ground connection, Dielectric Strength test, Leakage)
13. Run commodity inspection (The noise of components and parts, Function, Timing, shutdown, current, Difference in temperature)
14. Stick nameplate and connection diagram
15. Document attached (Product Manuals, instructions)
16. Final inspection (Appearance parts)
17. Packing
18. Tape-out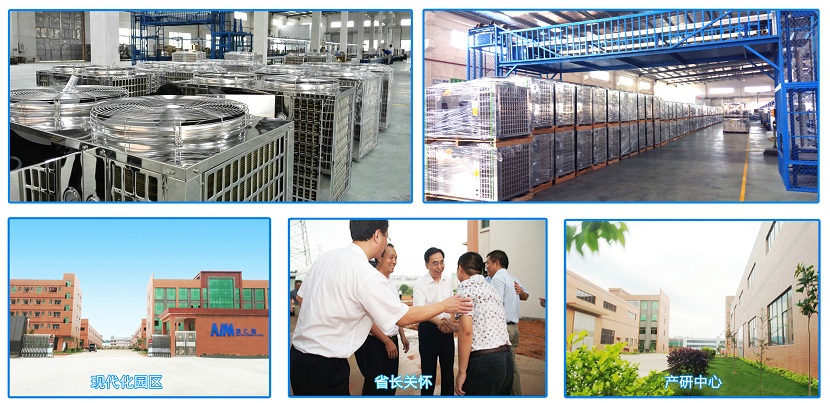 Best Warranty and Fast Service:
1. MOQ: 1 unit (For a larger order, the price will be fixed upon receipt of a definite order)
2. Delivery Time: 7~15 working days after the order is confirmed
3. Payment Term: TT/LC. Large order, 30%TT before production, balance before delivery; samples, 100%TT before production
4. Package: Samples are packed by plywood or wooden frame; the full container small goods by carton, large goods by wooden frame.
5. Shipment Term: CIF,EXW,FOB Shenzhen, Guangzhou, Foshan Port (Other terms welcome put forward)
6. Quotation Deadline: Half a month.
Guarantee:
2~3 years for main parts such as compressor, 2 years warranty period for host machine, give technical consultation for ever.
If you purchase one container or more, there is discount. Also you can gain 1% accessories of total amount. The more you purchase, the cheaper price you'll get.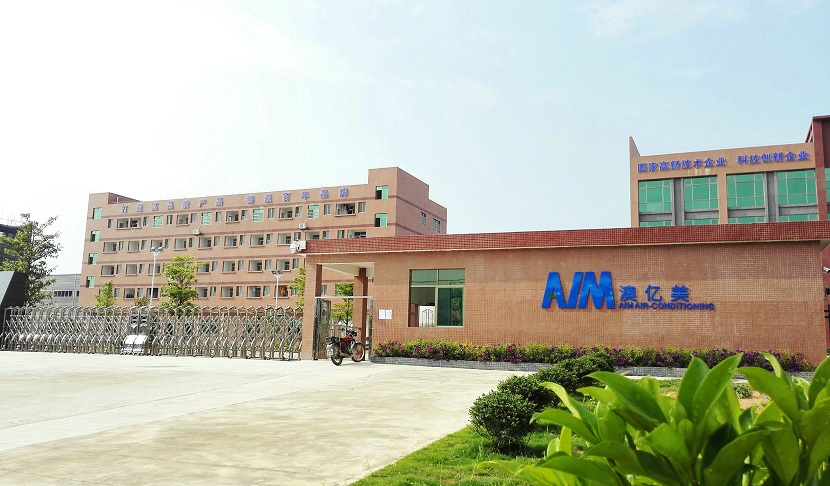 Sales Manager: Ms. Jenny
Guangdong AIM Energy Saving Technology Co., Ltd.
Add: Longchuan Dengyun Zhen Shenzhen Nanshan(Longchuan) industrial transfer park,Heyuan,Guangdong
Cell & WhatsApp & Wechat: +86 15919073687
Jenny Zeng. Skype: jenny02025
E-mail: jennyzeng5@foxmail.com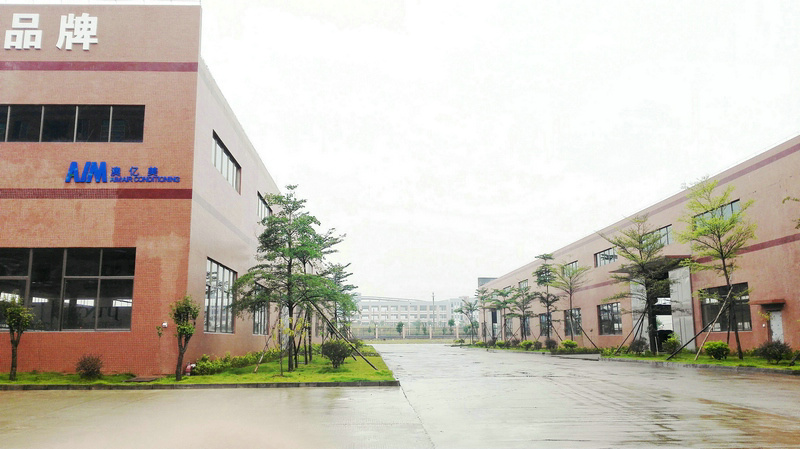 Running -15ºC ambient temp.

heating capacity '' 0 " loss
Combine split design with DC
inverter heat pump to get high SCOP
Power supply : 150V~240V/ 1PH /
50Hz ~60Hz Mobile phone /computer control WIFI connect
Working : -25ºC~45ºC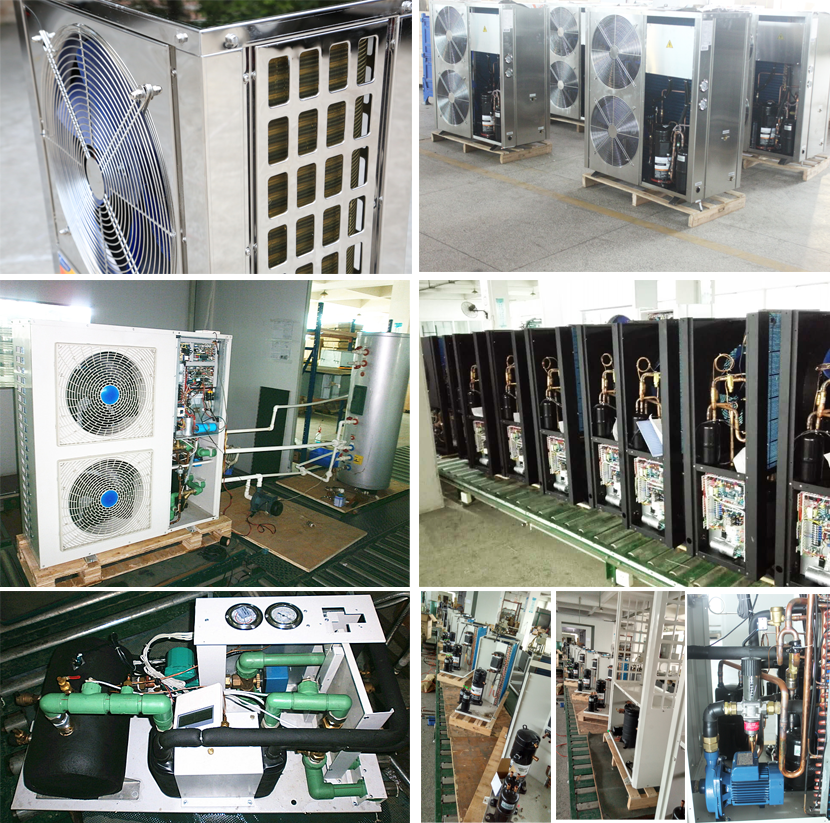 Fast cooling and heating :
Inverter heat pump (cooling +heating)
speed faster 50% than normal air conditioner .
Power Saving & Super Comfort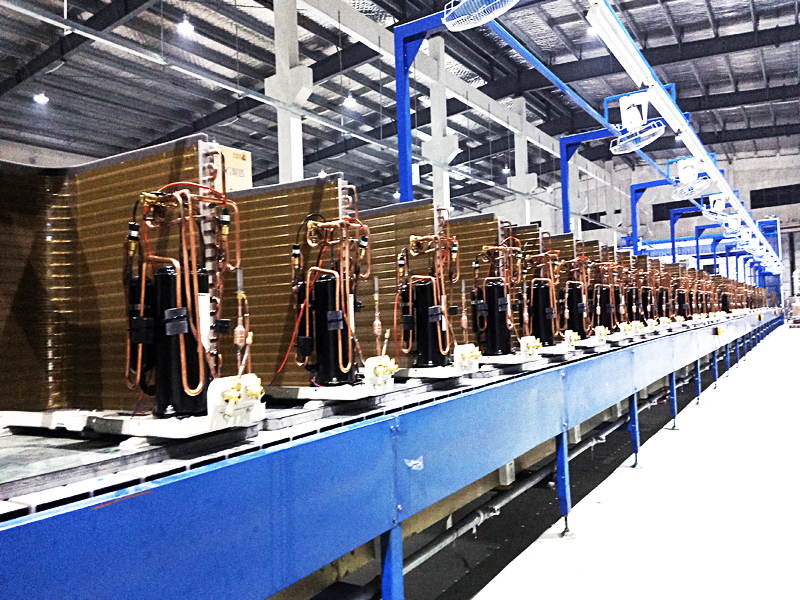 Monobloc/ Split size for choose Working : -25ºC~45ºC

Outlet water temp. range : Heating (30ºC~55ºC ) + Cooling (25ºC ~5ºC)
Heating room in winter, cooling room in summer , DHW bathroom hot water ( optional )
AIM heat pump had passed the EN14825 ERP energy efficiency test, get the SCOP energy label, Class A+ , A2W35 test condition all European market can available
Without buffer tank , directly connect with indoor floor heating device or fan coil device
Best choice for the cold weather heating element , can be using as air conditioner , also can be as air heat pump water heater boiler save 80% energy for every room safe passed the heating season All running automatically, auto defrost , one key touch to bring you cold or warm room air.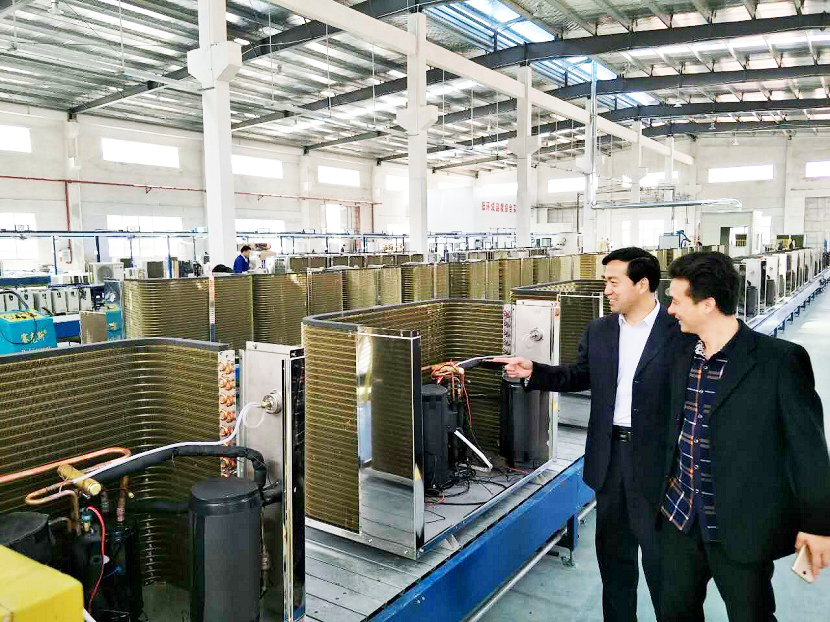 Get the latest price? We'll respond as soon as possible(within 12 hours)