Extremely Cold Area Heat Pump Heater
Extremely Cold Area Heat Pump Heater
Brand :AIM
Product origin :China
Delivery time :20 days after payment
Supply capacity :5000units/month
Features:
Safe working temp down to -25℃
Economic & durable
Automatic defrosting
Low noise & vibration
Sanhua 4-way valve
Tube in shell heat exchanger
American Emerson expansion valve

Competitive economical heating/cooling or hot water solutions;
Reliable and high efficient flexible Copeland scroll (EVI) compressor;
Cascade installation to provide large heating/cooling capacity for commercial projects;
Convenient installation with built-in hydraulic kit for 10kw, 14kw and 17kw domestic models;
Powerful heating/cooling effect with fast defrost;
Heat pump manager has been installed in domestic models;
Centralization of control by micro computer;
Wifi function for connecting with mobile phone if request.
Cold climate heat pump water heater 10-70kw EVI air source high COP

Utilized Copeland EVI (Enhanced Vapour Injection) technology in R407C refrigeration system, the cold climate heat pump water heater supply stable and continuous hot water flow and operates high-efficiently when outdoor air temperature drops to minus in extremely cold days.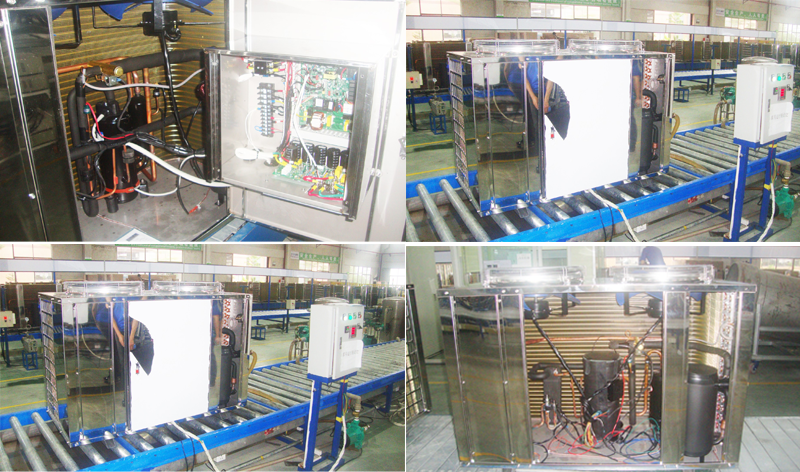 Higher Efficiency
The average 15% higher efficiency comes from the optimized refrigeration system with Copeland EVI technology compared with ordinary compressor.
Module Design for Projects
Module design brings the advantages of variable combination of heat pumps for industrial projects which reduces cost and space of installation in more easier controlling.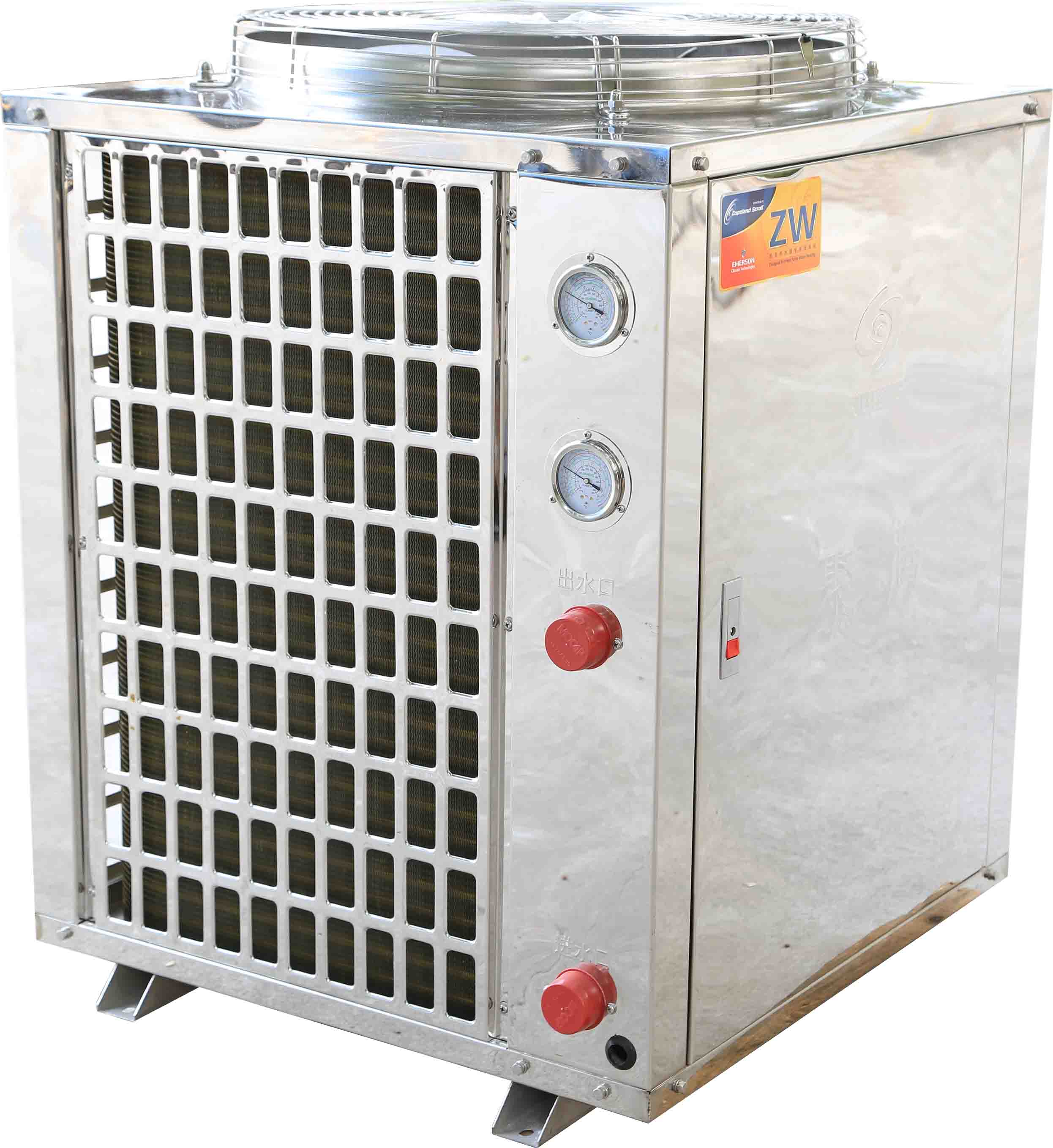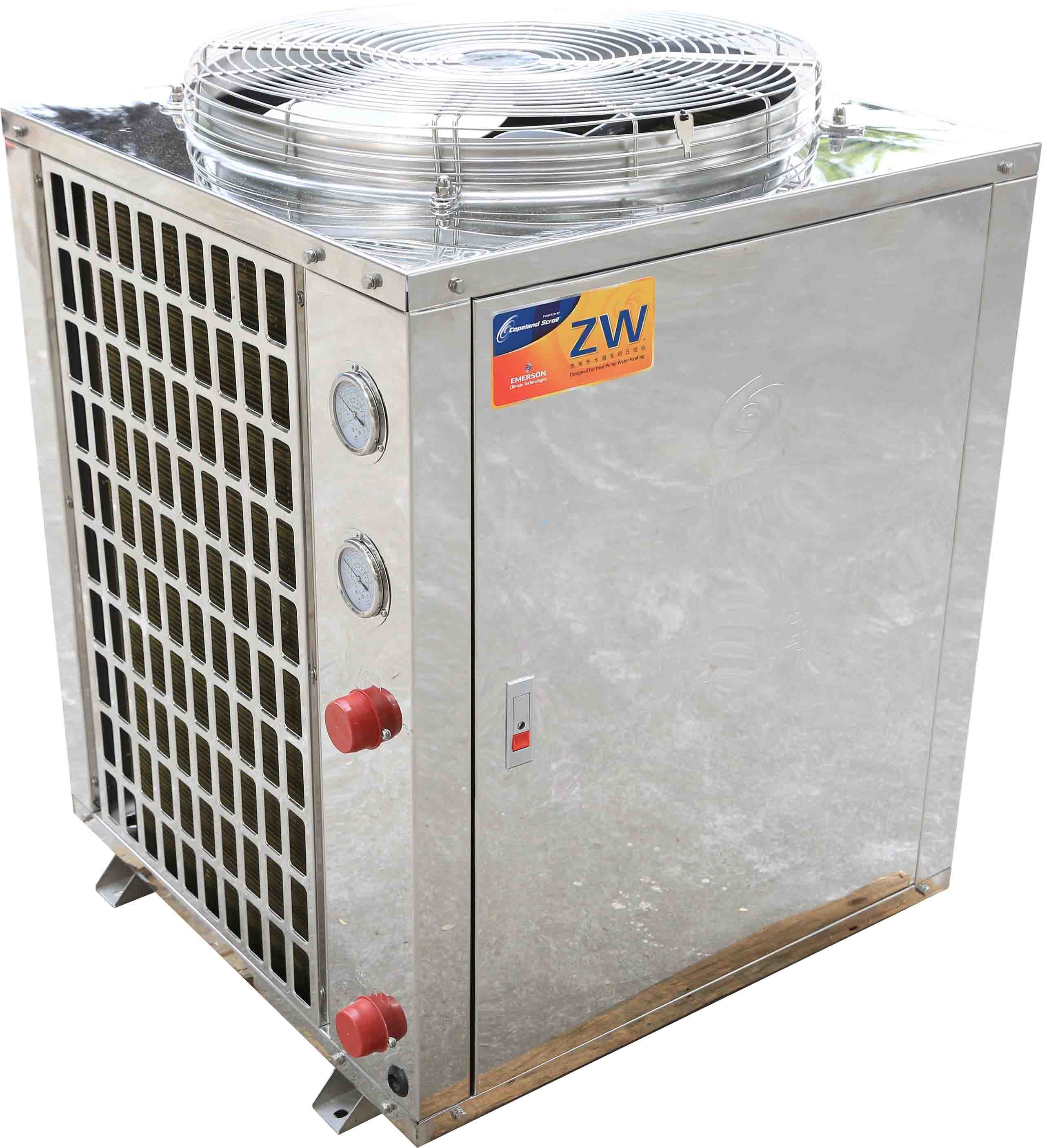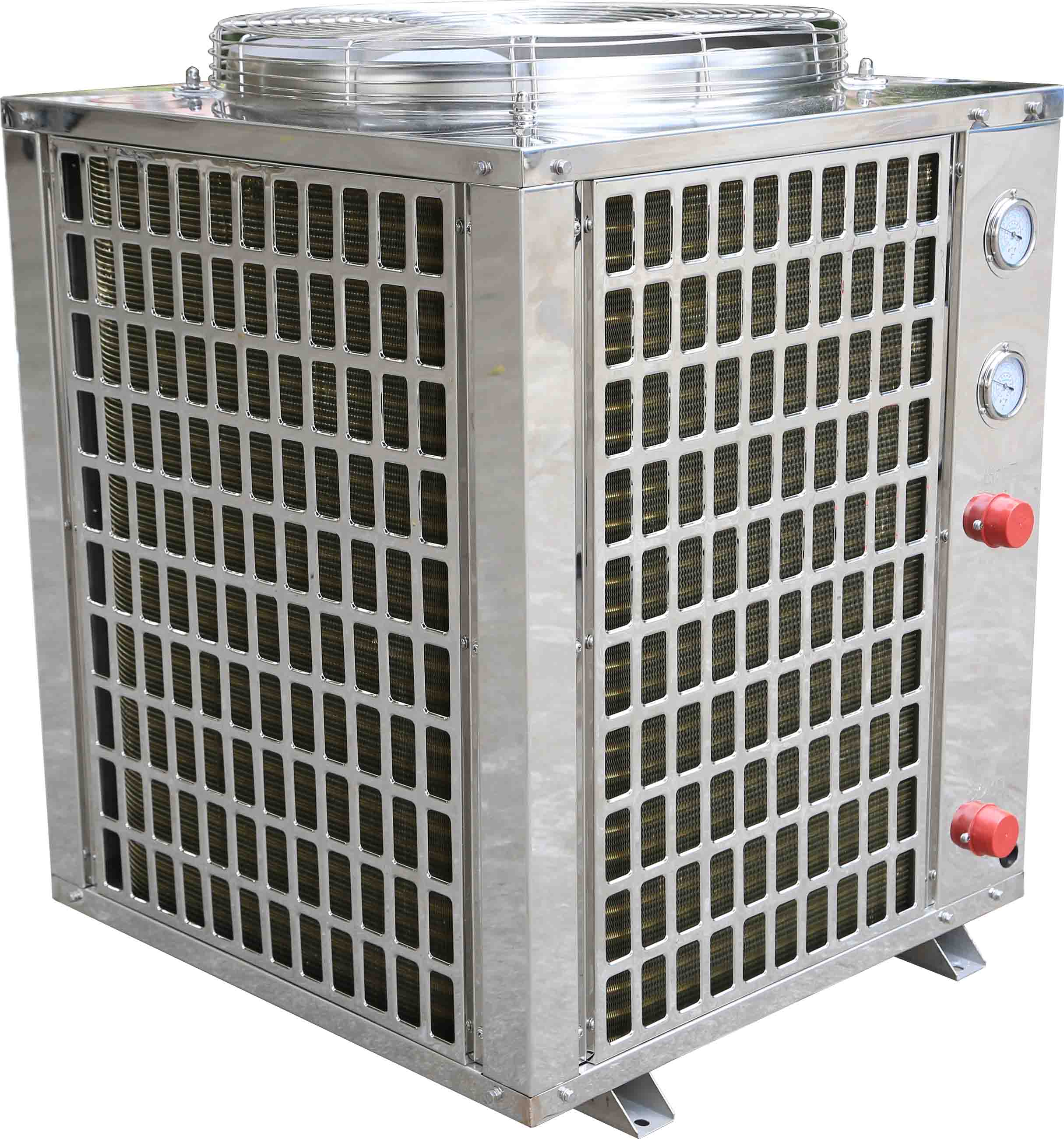 Down to -25℃ air temperature
Compare to a heat pump with ordinary compressor, EVI heat pump water heater has an extended operation range from +43℃ down to -25℃ and suitable for the application in most countries in the world, especially for cold ambient temp area.
EVI Parameter of top discharge type:
MODEL


JTT-10L
JTT-17II/L
JTT-35II/L
JTT-70II/L
Hot water capacity
kW
10.30
17.80
37.40
69.80
COP in Hot Water (A9/A19) Refer row 40


4.44
4.43
4.41
4.58
Rise in water Temp required
°C
40 °C
40 °C
40 °C
40 °C
Hot water output under recirculations
L/h
295 Liters/Hour
510 Liters/Hour
1072 Liters/Hour
2001 Liters/Hour
Rated outlet water Temp.
°C
55 °C
55 °C
55 °C
55 °C
Max outlet water Temp.
°C
60 °C
60 °C
60 °C
60 °C
Space Heating capacity water (in/out):35℃/40℃
kW
8.2
14.6
28.7
57.4
COP Space Heating (A15/A19) Refer row 54


3.53
3.63
3.38
3.77
Space Heating capacity water (in/out):40℃/45℃
kW
8.2
14.6
28.7
57.4
COP Space Heating (A17/A19) Refer row 55


3.53
3.63
3.38
3.77
Rated power input
Kwh
2.32
4.02
8.48
15.23
Rated current
A
11.10
7.63
16.11
28.93
Power supply
V/Hz/Ph
220~240/1/50
380~415/3/50
380~415/3/50
380~415/3/50
Compressor type


Copeland Scroll
Copeland Scroll
Copeland Scroll
Copeland Scroll
Number of Compressors
pc
1
1
2
2
Water pipe size
inch
R1
R1
R1-1/2
Rc2-1/2
PLC Controller


Yes Digital LCD Controller
Yes Digital LCD Controller




Water Tank temp sensor & its error detection


Yes
Yes
Yes
Yes
Controller Communications failure


Yes
Yes
Yes
Yes
PCB in the Unit


Yes
Yes
Yes
Yes
Cabinet



GI powder coated steel /

Stainless Steel @ extra cost




GI powder coated steel /

Stainless Steel @ extra cost



Product dimensions
mm
710/ 710/ 795
810/ 810/ 995
1450/ 705/ 1375
1990/ 980/ 2045
Product Net weight
kg
107
129
285
552
Package dimensions
mm
810/ 810/ 980
920/ 920/ 1080
1580/ 840/ 1450
2090/ 1190/ 2145
Shipping Weight
KG
115
148
320
620
Test condition: Water flow 0.172m³/(hkW),
Normal: initial temp 15℃, terminated temp 55℃. Ambient temp DB/WB 20/15℃
Low temp: initial temp 15℃, terminated temp 55℃. Ambient temp DB/WB -12/-14℃
Company Profile
AIM is a professional heat pump manufacturer based in China. With over decades of experience in the HVAC industry, AIM has become one of the leading brands of quality heating, cooling & hot water system. Our main products include heat pump, air conditioner & water tank equipment.
Guangdong AIM Energy Saving Technology Co., Ltd. was founded in 2000 and have well experience in energy-saving products, which is one of biggest Stainless steel heat pump in China. We have developed whole series of heating system equipment & energy-saving products with 10 series and more than 50 kinds of products.
Our products range is as below:
Air to water heat pump.
Water to water heat pump.
Water to air heat pump.
Commercial air conditioner.
Fan coil units.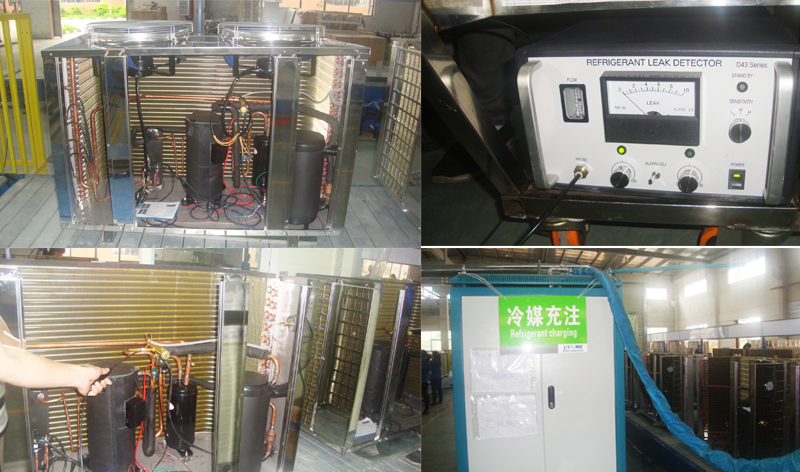 Besides Chinese market, export business is our main business. So most of our products are coming with international standard, some of our products have obtained international certificate, such as CE, RoHS, SAA certificate and ERP label etc, and our factory execute ISO9001:2008 strictly. We are always insists on the principle of quality first, customer first, and focus on high-quality, competitive cost & fastest services. So far, our products have entered over 50 countries and regions with either brand name AIM or OEM brand.

We are always on the look-out to build strategic partnerships in overseas markets and welcome opportunities where we can work in tandem with you and succeed together. OEM & ODM inquires are welcome.

Looking towards the future, AIM will build a fresh and quiet living environment and comfortable life for you.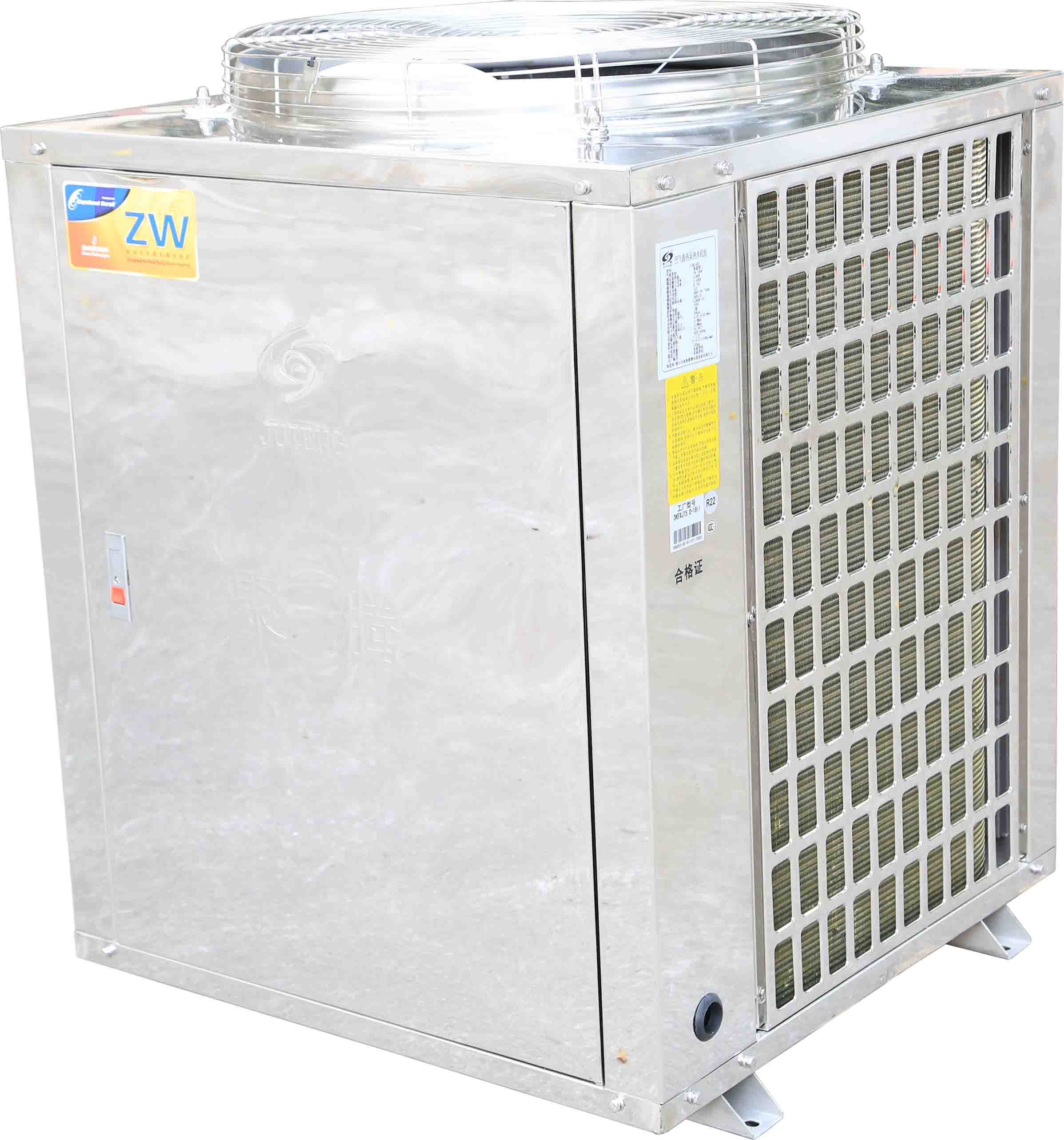 AIM Heat pumps have several advantages compare to other water heater:
1. Save money. Heat pump is a high efficiency water heater, to supply 4kw energy; it just consumes 1kw electric power. So compare to electric heater, it can save 3kw electric energy. Save energy means save money.
2. Environment friendly. Heat pump only need electric, so it doesn't burn fuels, doesn't exhaust pollution of air and water. It's very clean.
3. Safe. Compare to common electric water heater, water and electricity is segregated in heat pump, avoid people getting an electric shock when bathing. Make sure humans' safe as Multiple-protections.
4. Free installation: Heat pumps can be installed in the garden, on the balcony, or on the housetop, or any place you like.
5. No affected by weather: Heat pump can work in the day and night. You can get hot water at any time.
6. Government support: Now, more and more countries government support heat pump users and give them subsidy.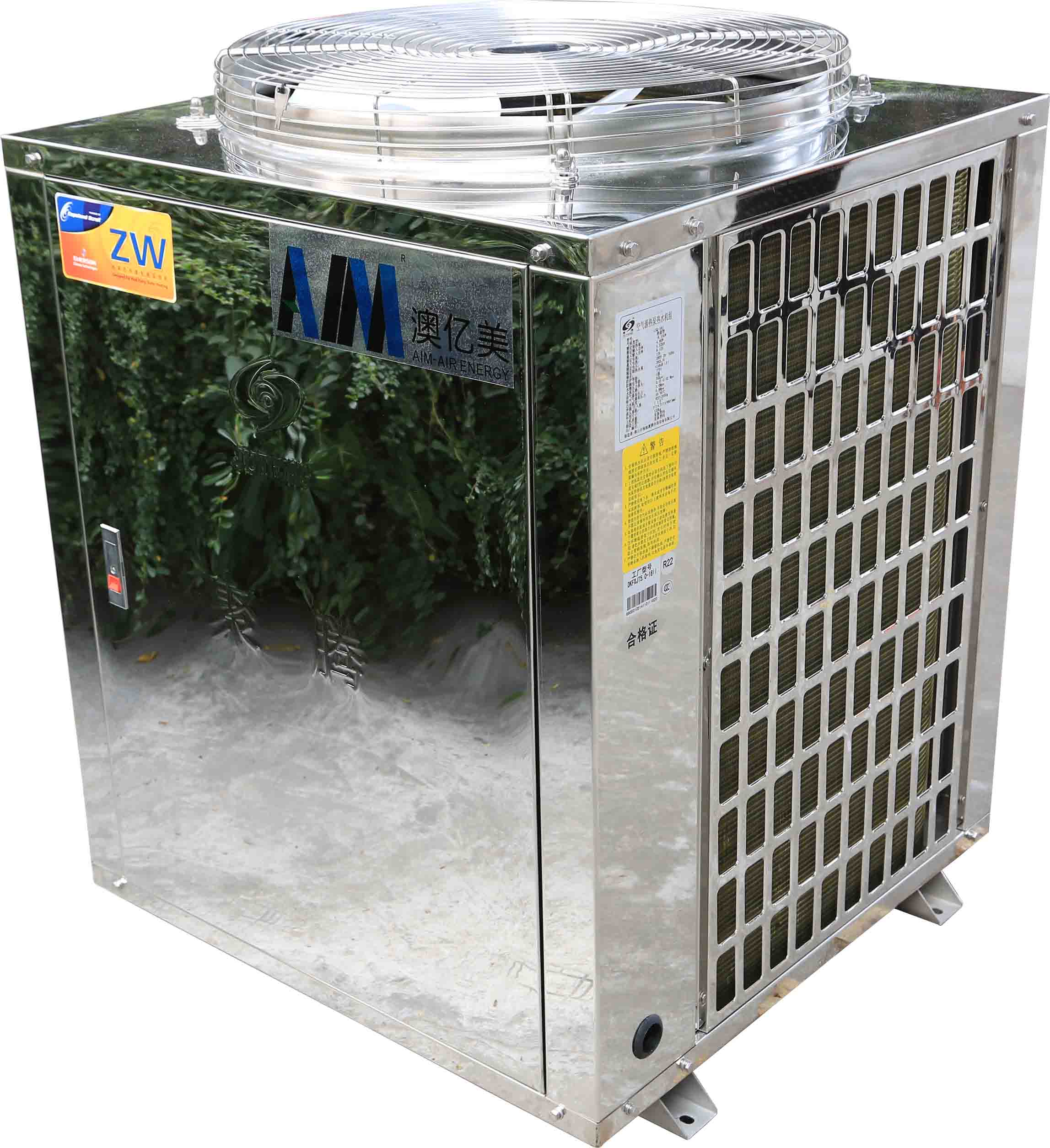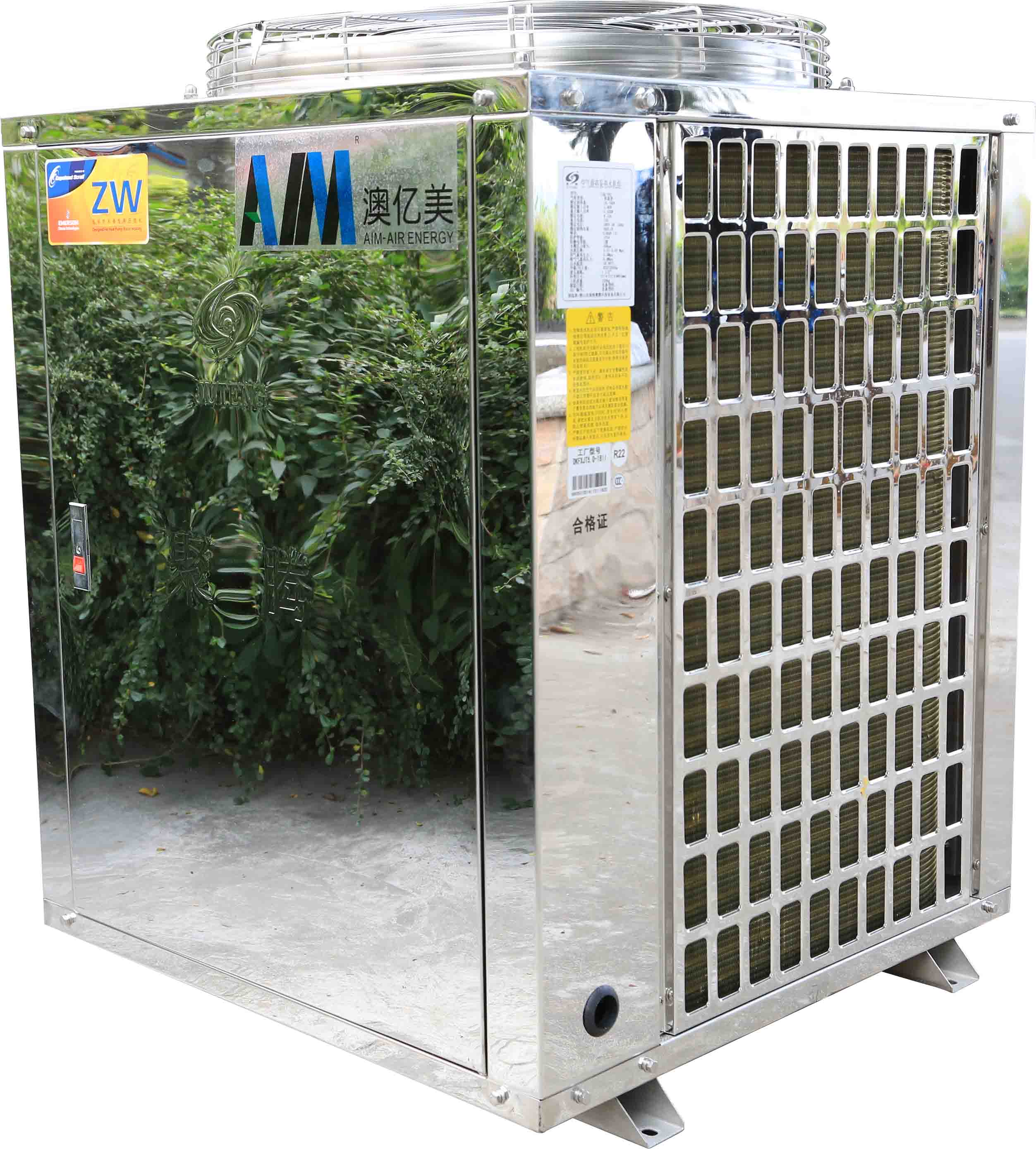 Best Warranty and Fast Service:
1. MOQ: 1 unit (For a larger order, the price will be fixed upon receipt of a definite order)
2. Delivery Time: 7~15 working days after the order is confirmed
3. Payment Term: TT/LC. Large order, 30%TT before production, balance before delivery; samples, 100%TT before production
4. Package: Samples are packed by plywood or wooden frame; the full container small goods by carton, large goods by wooden frame.
5. Shipment Term: CIF,EXW,FOB Shenzhen, Guangzhou, Foshan Port (Other terms welcome put forward)
6. Quotation Deadline: Half a month.
Guarantee:
2~3 years for main parts such as compressor, 2 years warranty period for host machine, give technical consultation for ever.
If you purchase one container or more, there is discount. Also you can gain 1% accessories of total amount. The more you purchase, the cheaper price you'll get.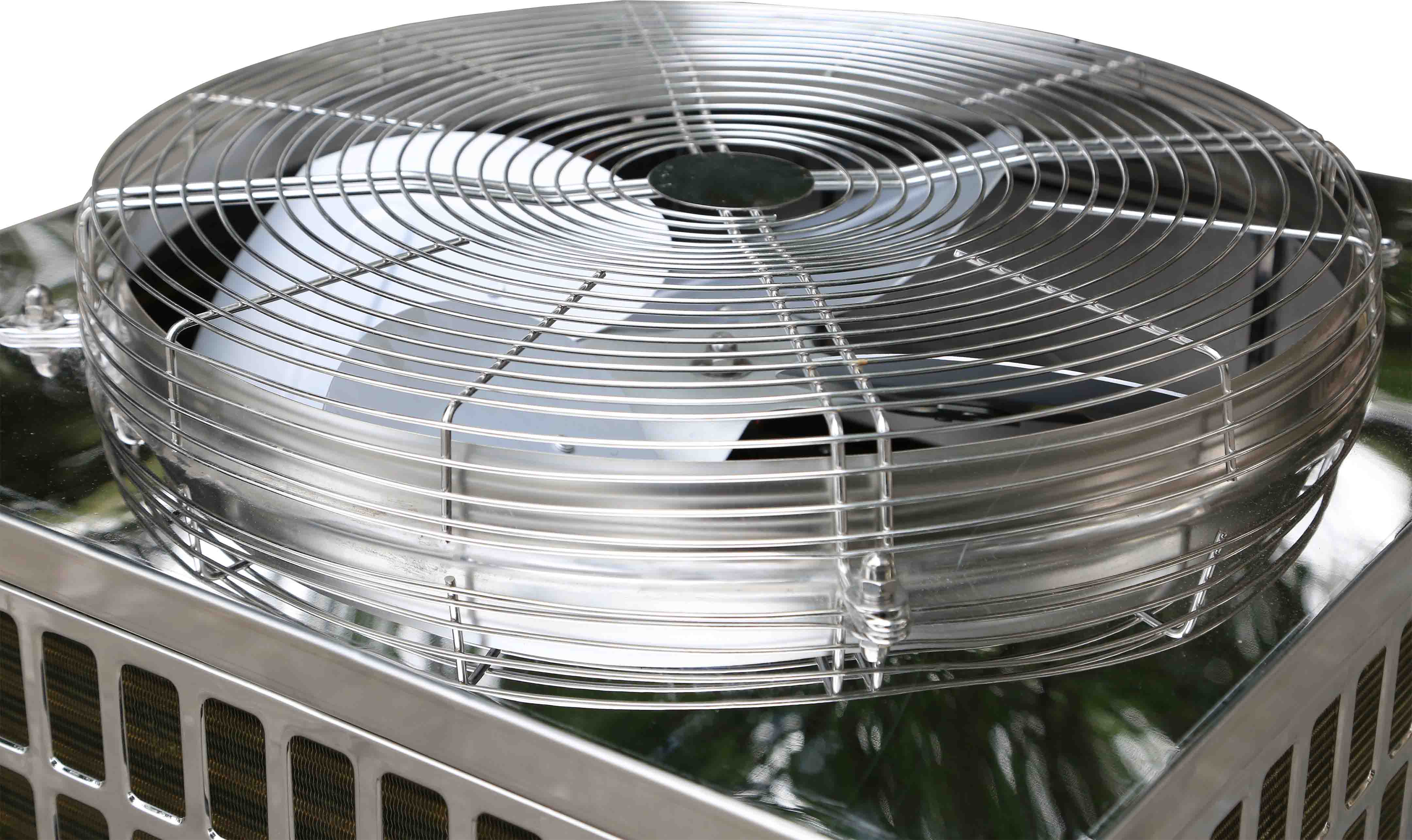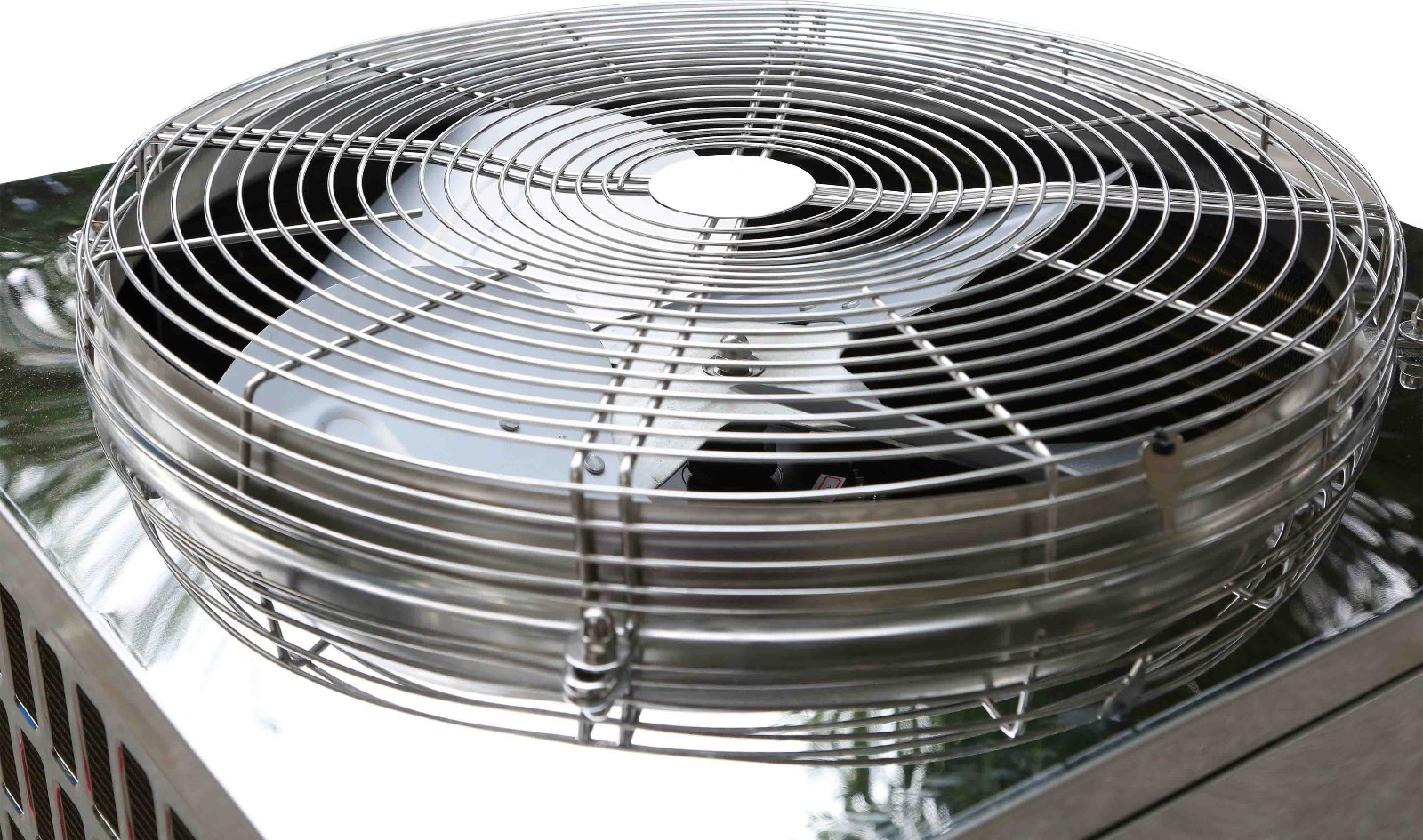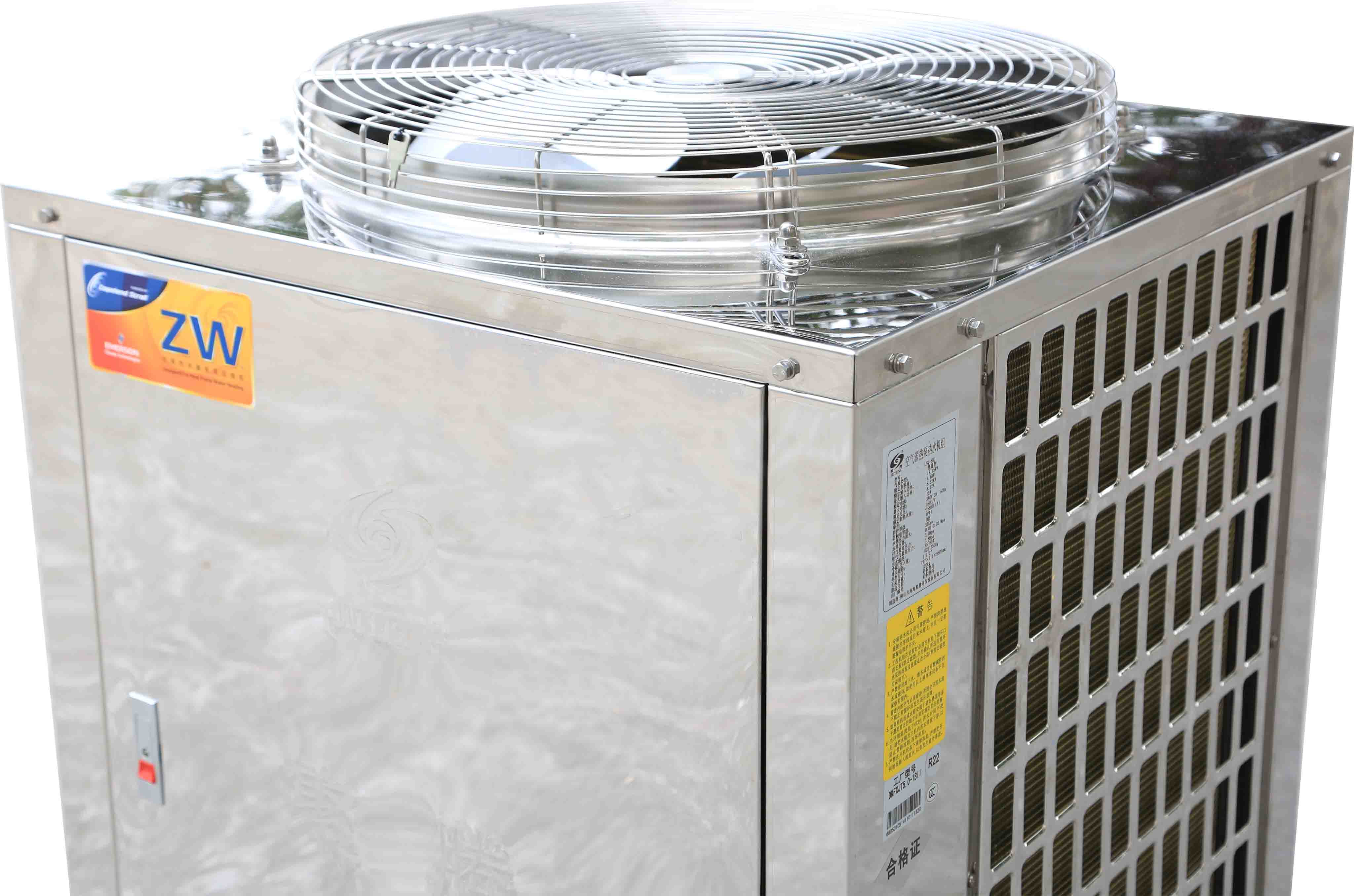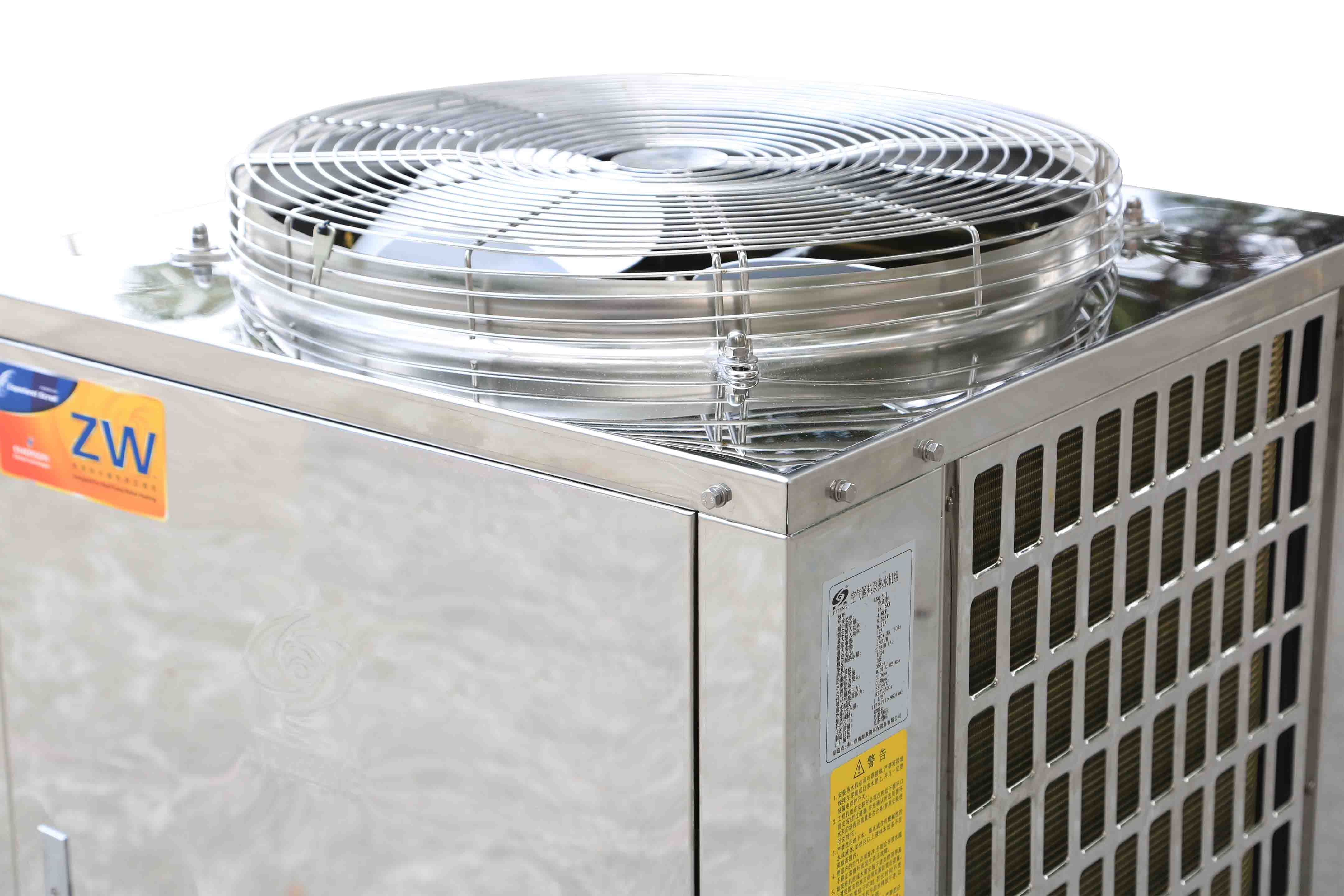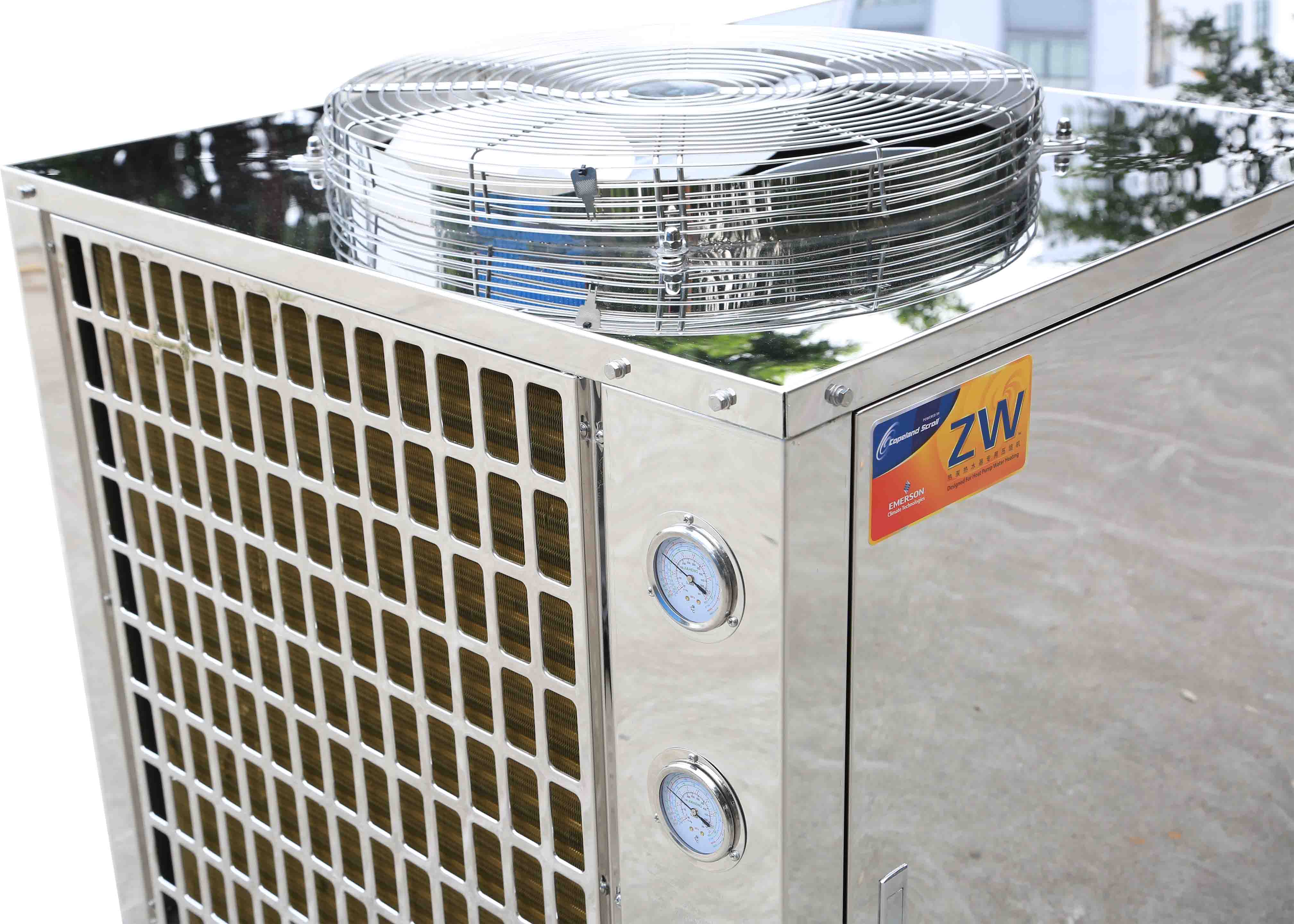 Get the latest price? We'll respond as soon as possible(within 12 hours)