Horizontal Ground Source Heat Pump Systems
Horizontal Ground Source Heat Pump Systems
Brand :AIM
Product origin :China
Delivery time :20days
Supply capacity :8000units/month
Production explanation:
Thermostatic expansion valve;
Water flow switch for water flow protection;
General testing and operational test carried out for every unit before package in the factory.
High efficiency compressor with R410A refrigerant;
Reverse cycle valve;
Base frame and external panels made of polyester powder coated steel;
Extremely compact structure, lock door design, easy demountable for access;
Super heater for sanitary hot water;



Features:
Convenient operation
Economic & durable
Intelligent defrosting
American Copeland scroll compressor
Low noise & vibration
Ambient working temp -30~60℃
Convenient for maintenance
Cooling in summer, Heating in winter
Water source Heat Pump Water to water R410A Daikin heater geothermal
Model


JT-18I/WFR
JT-20II/WFR
JT-25II/WFR
JT-30II/WFR
Heating
Capacity
kW
18
20.6
27.8
38.7
Power input
kW
4.5
4.49
6.18
8.8
COP
W/W
4
4.6
4.5
4.40
Cooling
Capacity
kw
14.3
16.48
22.24
29
Power input
kw
4.47
4.99
6.35
6.73
EER
W/W
3.2
3.3
3.5
4.31
Max. Power input


kW
6.08
6.06
8.34
10.12
Power supply


V/N/Hz
220-240/1/50
380-415/3/50
380-415/3/50
380-415/3/50
Rated current


A
25
6.8
8.65
20
Max. current


A
33.75
9.18
11.68
23
Max. water-out temp.


℃
60
60
60
60
Cold water temp.


℃
7/12℃
7/12℃
7/12℃
7/12℃
Hot water output


L/H
430
465
594
865
Cooling water


L/H
2460
2835
3825
6200
Domestic water flow


m³/h
3.5
3.75
4.6
6.75
Ground water flow


m³/h
3.5
3.5
5.8
5.46
Refrigerant type




R134a / R407C / R410A
R134a / R407C / R410A
R134a / R407C / R410A
R134a / R407C / R410A
Compressor type




Mitsubishi
Copeland Scroll
Copeland Scroll
Copeland Scroll
Heat exchangers




Tube shell or double-pipe heat exchanger
Tube shell or double-pipe heat exchanger


Tube shell or double-pipe heat exchanger
Connection pipe


inch
1
1
1
1.5''
Net Dimensions(HxWxD)


mm
800x900x800
800x900x800
1080x800x900
1430x750x960
Net / Gross weight


kg
150/175
150/175
166/188
230/250
Noise level


dB(A)
53
53
58
60
Unit protection class


IP
IPX4
IPX4
IPX4
IPX4
Test conditon: Cooling: Water source inlet/outlet temperature18/23°C; load side inlet/outlet temperature 12/7°C.
Heating: Water source inlet temperature 15/10°C; load side inlet/outlet temperature 40/45°C.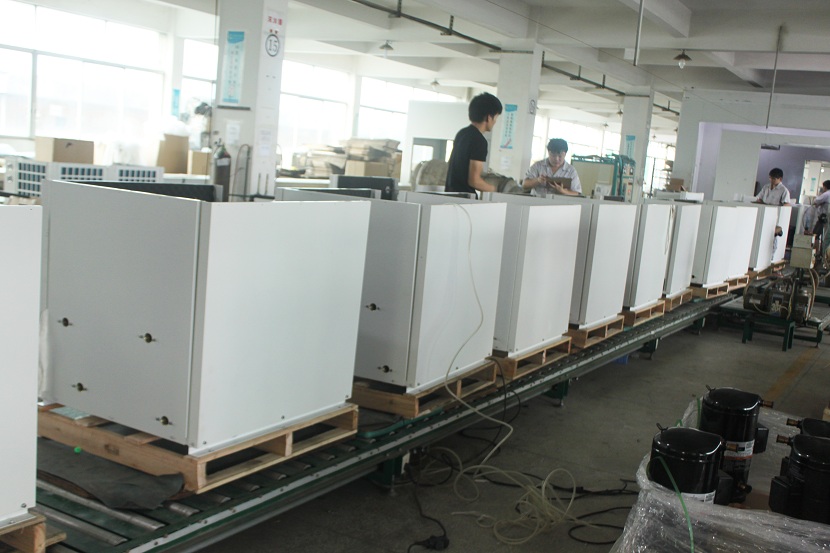 AIM Heat pumps have several advantages compare to other water heater:
1. Save money. Heat pump is a high efficiency water heater, to supply 4kw energy; it just consumes 1kw electric power. So compare to electric heater, it can save 3kw electric energy. Save energy means save money.
2. Environment friendly. Heat pump only need electric, so it doesn't burn fuels, doesn't exhaust pollution of air and water. It's very clean.
3. Safe. Compare to common electric water heater, water and electricity is segregated in heat pump, avoid people getting an electric shock when bathing. Make sure humans' safe as Multiple-protections.
4. Free installation: Heat pumps can be installed in the garden, on the balcony, or on the housetop, or any place you like.
5. No affected by weather: Heat pump can work in the day and night. You can get hot water at any time.
6. Government support: Now, more and more countries government support heat pump users and give them subsidy.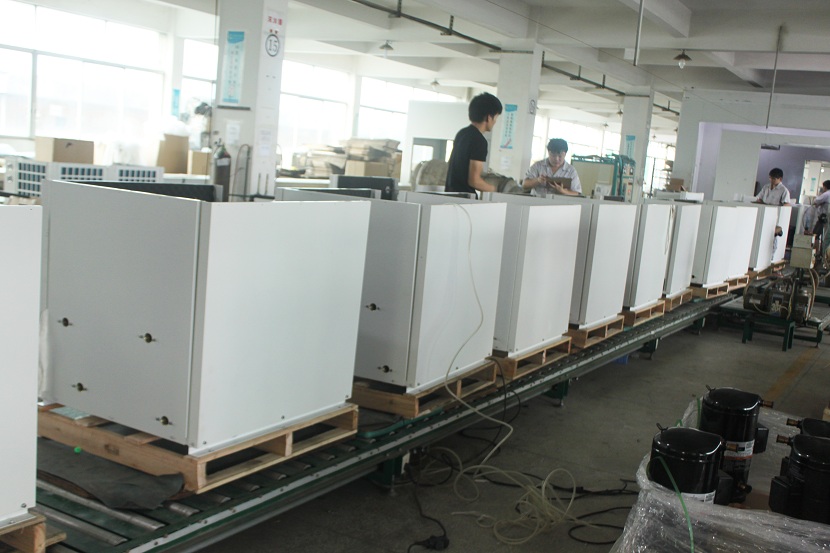 AIM has Professional Testing laboratory was built about $450,000, which have a whole set testing:
1) Standard heating, cooling
2) Simulate Low and High temp working condition, a variety of ambient temp, indoor temp and outdoor temp.
3) Power consumption
4) COP and SEER
5) Defrosting
6) Air conditioner, water source, air source and hot water heat pump performance and capacity reliability testing
7) Controller function testing
8) Test goods at all kinds of power supply
9) Setting Temp ranges -25~60℃, its accuracy is +-0.2℃; Humidity ranges 20%~99%, its accuracy is +-1%.
10) DC inverter water flow and air flow control (100m³/h ~ 3000 m³/h)
11) Temp, pressure, power collector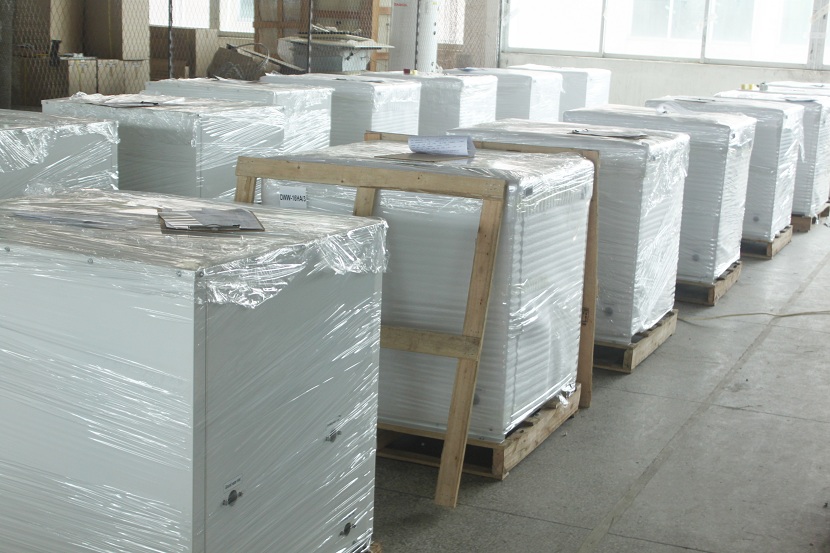 AIM is a professional air, ground source heat pump and air conditioner company in production , R&D, sales of refrigeration and heating products for over decades.
In line with our goal to provide environmental and climate friendly products, AIM keeps creating more innovative and efficient energy saving products with best service, developed EVI heat pump for extremely cold ambient area, high outlet water temperature 80℃, DC inverter, dryer for domestic and commercial use.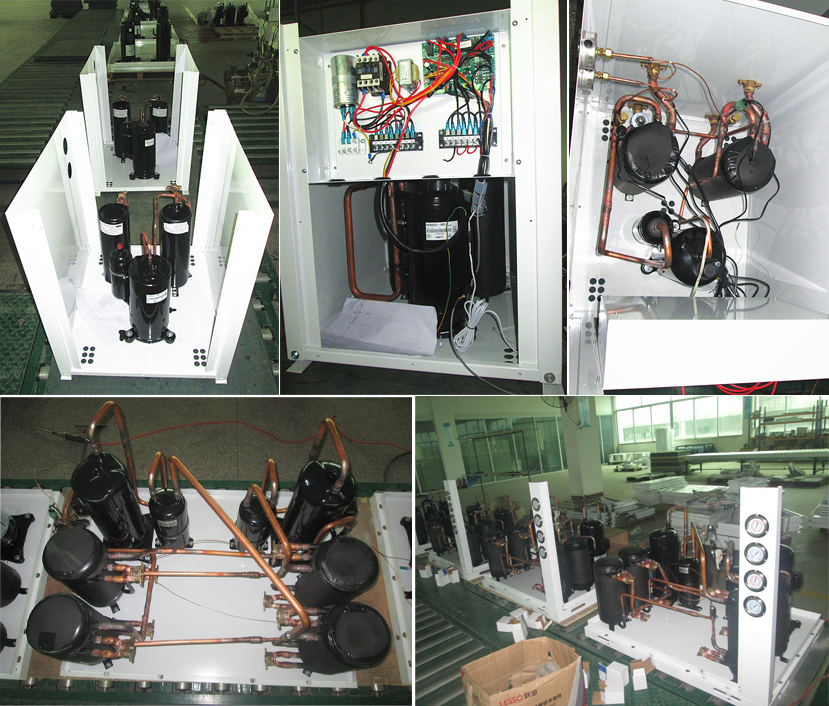 By years' growth our product line covers full range:
Room heating heat pump,
Multifunction air to water heat pump,
Commercial room heating and hot water heat pump,
Sanitary hot water heat pump,
Dryer heat pump,
Swimming pool heat pump,
Water to water heat pump,
Water tank.
AIM execute ISO9001:2008 strictly and the products have passed many authorized certificates: CE, RoHS, SAA, C-tick, ISO9001:2008, CCC.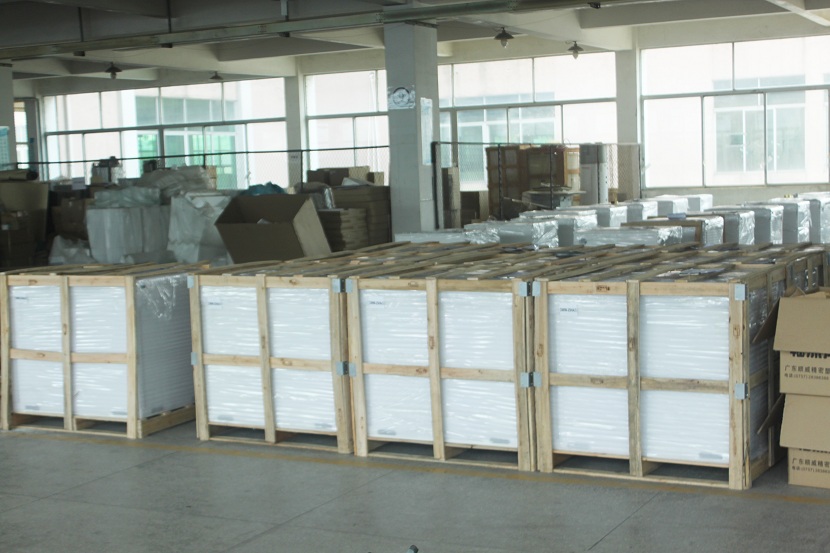 Quality control- QC:
1> Complying with ISO standard. Quality Ensured.
2> Using world famous Compressor,i.e. COPLAND, PANASONIC,MITSUBISHI,HITACHI, SANYO
3> Complete Inspection covering water system and electricity, ensuring stable hot water production.
4> Equipped with high efficiency tube in shell heat exchanger, finned heat exchanger or plate heat exchanger.All structure pipe and compressor with insulation to prevent heat loss.
5> Evaporator using surface modification of hydrophilic aluminous foil.
6> Electric Expansion valve with accurate flow control and gas distribution.
7> LCD display control panel. Intellectual control over water pump, water supplement, water discharge and defrosting system.
8> Raw material test, produce online test, half-structure test, water cycle test, Lab test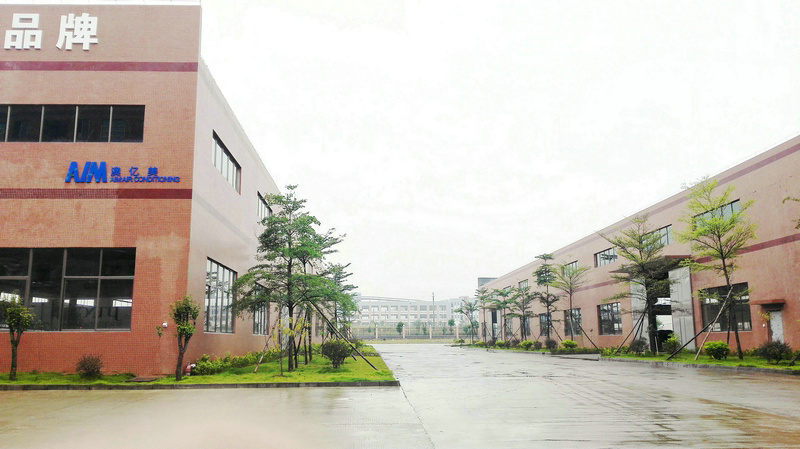 Package and Shipment:
1)AIM can sure shipment within 20 working days.
2) Strong plywood pallet, carton package for FCL full container loading, strong plywood box for LCL loading.
3)All spare parts together loading into package ,one time finished shipment to buyer
4)Take video for buyer before package to 100% sure buyer get product same as order , no any different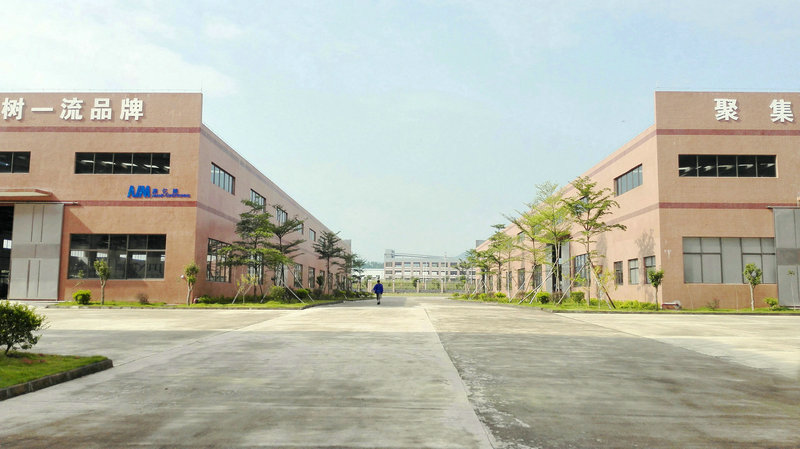 Best Services:
1) OEM/ODM service is available.
2) Produce heat pump according to ISO items , design following customer's special demands, test as Europe EN14511 standard.
3) Supply 1~2% free spare parts according to order quantity.
4) General testing and operational test carried out for every unit before delivery.
5) 18 month whole unit warranty period. Using life free technical support forever.
6) 24 hours technical services online.
7) Return or change goods within 2 months.
8) Video teach how to install, how to maintain.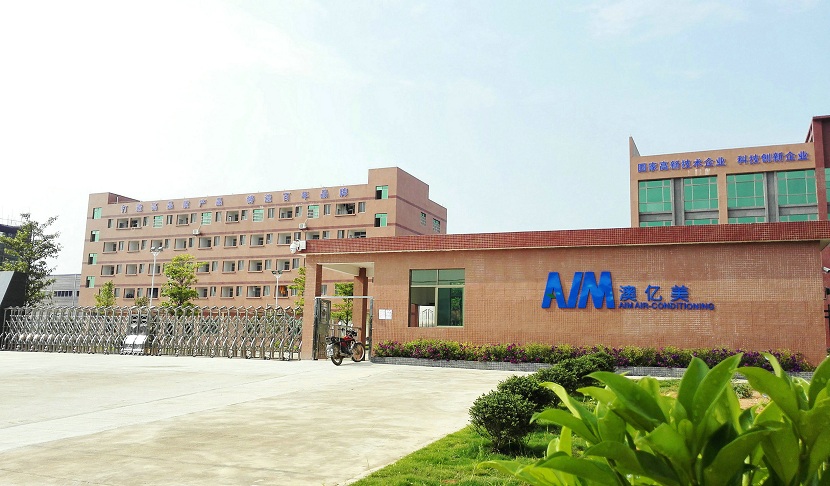 AIM Product Introduction:
1)Cooling+heating function
2)Capacity 3KW, 5KW, 7KW,9KW,12KW,18KW
3)Water cooled air conditoner chiller save 78% electricity
4)Cooling mode EER up to 4.48
5)Cooling : water inlet range 20ºC-45ºC ,heating: water inlet range 10ºC-30ºC
6)Both mode keeping room fresh air temperature : 17ºC-30ºC
7)World famous srcoll Copeland compressor ,running seable and long life
8)LCD monitor that display running state and alarm information
9)Monobloc design make easy install -ceiling mounted save place
10)Unit from water cooled derectly output cool or hot air , air flow to room inside grill by air duct
11)No need any Fan coil , radiator,conventer , underfloor heating device , save install cost for buyer
12)Application: Widely applied to office buildings, apartments, hotels, banks, schools and gymnasiums etc.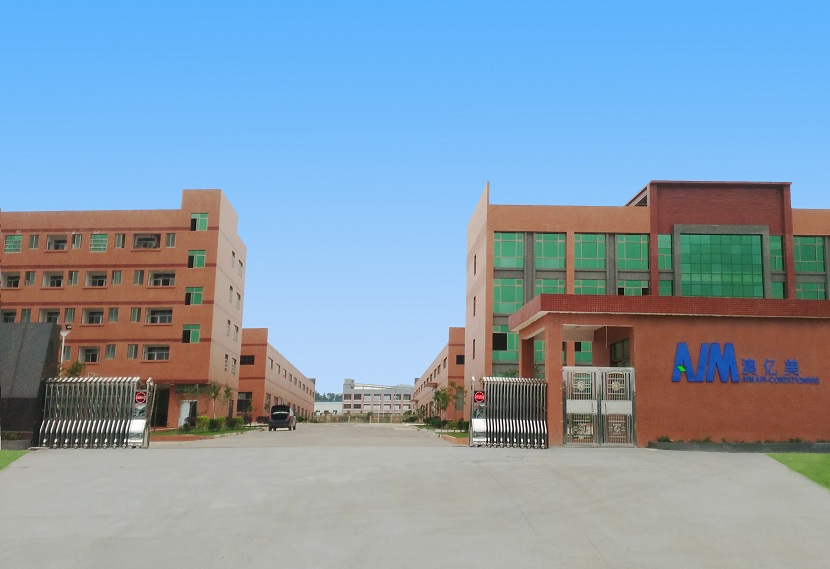 Get the latest price? We'll respond as soon as possible(within 12 hours)