Hot Water System
Hot Water System
Brand :AIM
Product origin :China
Delivery time :20days
Supply capacity :5000units/month
Features:
Domestic hot water at any time
Economic & durable & stable running
Intelligent defrosting
Famous brand rotaty compressor
Low noise & vibration
Energy saving >75%
Water cycle type
Metal case, SUS 304 Stainless steel case
Stainless steel domestic Air source heat pump water heater parameter
Model No.
DKXJT1.0-3.44I
DKXJT1.5-4.8I
DKXJT2.0-6.4I
DKXJT3.0-11.2I
Rated heating capacity (kw)
3.44
4.8
6.4
11.6
Rated input power (kw)
0.86
1.2
1.6
2.5
COP


4
4
4
4.64
Maximum power input (kw)
1.2
1.7
2.1
3.36
Rated current input (A)
4.2
5.8
8.6
4.87
Maximum current output (A)
6
9
11
7
Power line (copper wire) 220V/50Hz/1Ph
1.5m²
2.5m²
2.5m²
4.0m²
Refrigerant / Charge (kg)


R407C / 1.1
R407C / 1.2
R407C / 1.6
R407C / 2
Working temperature
-10℃-43℃
-10℃-43℃
-10℃-43℃
-10℃-43℃
Rated / Max outlet water temp. (℃)
55 / 60
55 / 60
55 / 60
55 / 60
Water system
Water output (L/H)
70
105
150
230
Water flow (m³/h)
2
2.5
2.8
3
Water pipe (mm)
DN25
DN25
DN25
DN25
Hot water circulation pressure drop
kPa
45
45
45
45
Unit protection class
IP
IPX4
IPX4
IPX4
IPX4
Water side pressure loss
Kpa
45
45
45
45
Water flow pressure drop
Mpa
0.01-0.02
0.01-0.02
0.01-0.02
0.01-0.02
Anti-electric shock class


Class I
Class I
Class I
Class I
Max pressure of suction / discharge
Mpa
0.8 / 3.0
0.8 / 3.0
0.8 / 3.0
0.8 / 3.0
Nosie dB (A)
≤52
≤52
≤53
≤55
Product dimension (left-right)
LxWxH(mm)
860x320x540
860x320x540
860x320x540
750x430x1210
Product dimension (up-down)
LxWxH(mm)
650x269x970
650x269x970
650x269x970
750×380×970
Net Weight (left-right)
kg
30
36
63
103
Net Weight (up-down)
kg
35
43
68
118
Test condition: Water flow 0.172m³/(hkW), initial temp 15℃, terminated temp 55℃. Ambient temp DB/WB 20/15℃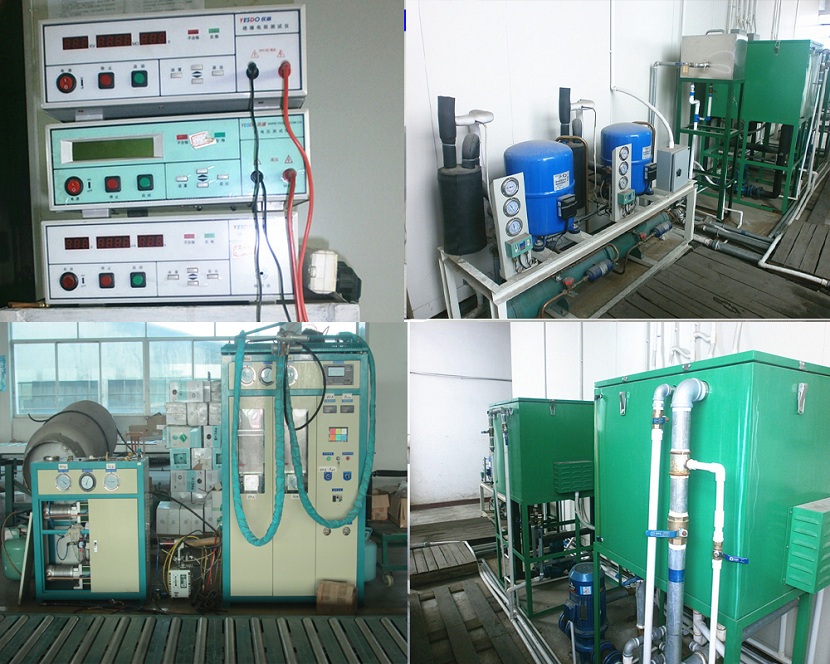 Main quality control project list:
1. Check all parts before assembling.
2. Charge nitrogen to test leakage and pressure maintaining after welding system.
3. Vacuumize, the vacuum pressure ≤30Pa
4. Leakage detection by halogen after charge refrigerant.
5. Safety testing: High-voltage insulation test and ground resistance.
6. Operation testing, record refrigerant pressure, temp. etc.
7. Inspect inside unit's cleanliness and appearance.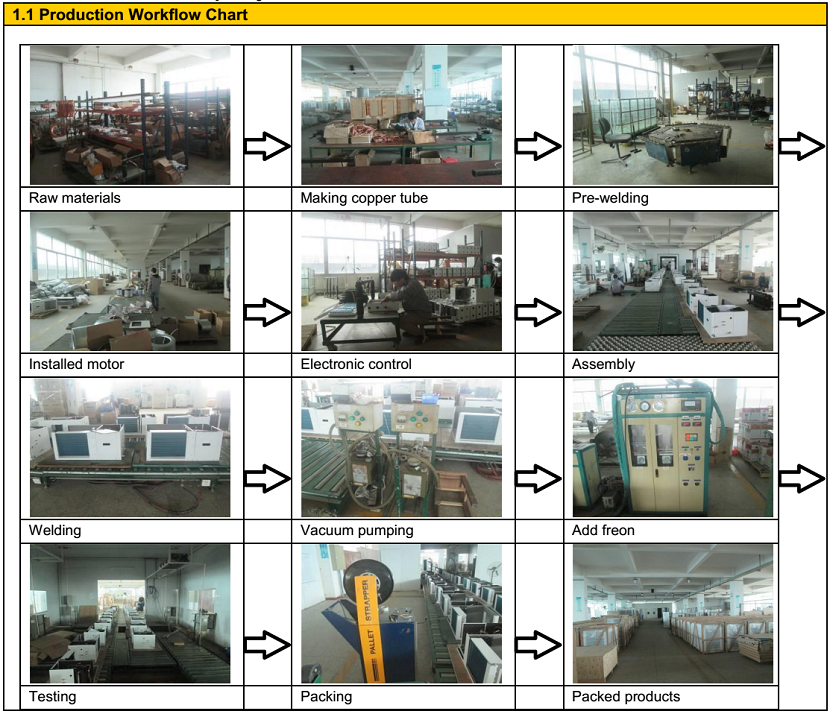 AIM has Professional Testing laboratory was built about $450,000, which have a whole set testing:
1) Standard heating, cooling
2) Simulate Low and High temp working condition, a variety of ambient temp, indoor temp and outdoor temp.
3) Power consumption
4) COP and SEER
5) Defrosting
6) Air conditioner, water source, air source and hot water heat pump performance and capacity reliability testing
7) Controller function testing
8) Test goods at all kinds of power supply
9) Setting Temp ranges -25~60℃, its accuracy is +-0.2℃; Humidity ranges 20%~99%, its accuracy is +-1%.
10) DC inverter water flow and air flow control (100m³/h ~ 3000 m³/h)
11) Temp, pressure, power collector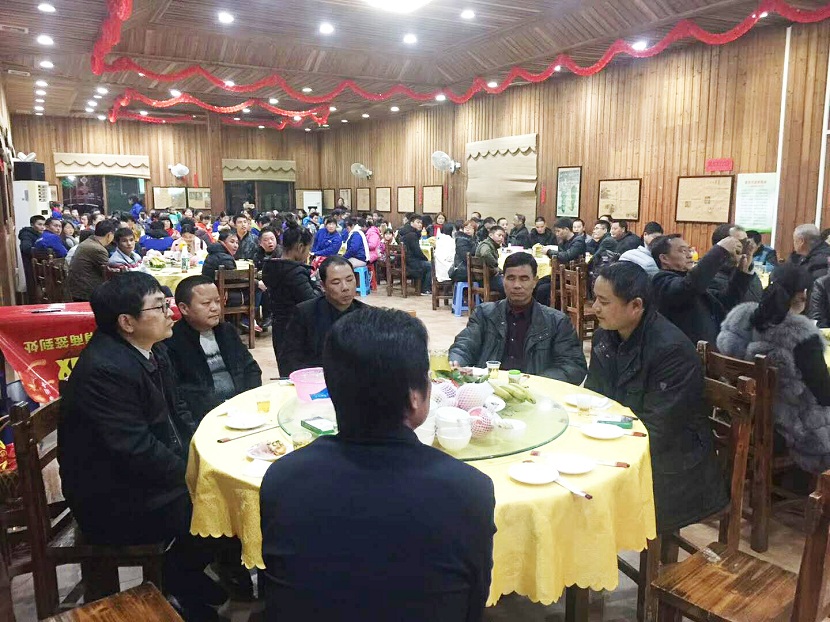 Air and water source heat pumps Main components and Effect:
1. Compressor: Famous Brand Panasonic, Sanyo, Mitsubishi,Toshiba Rotary Compressor or Sanyo, Copeland, DAIKIN Scroll Compressor with environmentally friendly Refrigerant gas R407C/R410A/R134a/R417A
Effect: Compress and transport cycle fluid from low temperature low pressure to high temperature high pressure, it's the heart of heat pump system.
2. Evaporator or heat exchanger: Hydrophilic aluminum foil Finned tube Heat Exchanger.
Effect: It's the cooling output facility. Evaporate the refrigerant liquid which flowing through the expansion valve to absorb the heat from the cooled object, so achieve the purpose of cooling.
3. Condenser: Coil type, plate type, casing type, High efficiency tube in shell heat ex-changer or Titanium heat ex-changer.
Effect: It's the heating output facility. Heat absorbed from the evaporator with the converted heat by compressor power consumption is carried away by cooled medium in the condenser, to achieve the purpose of heating.
4. House casing: anti corrosion and rustproof Stainless steel or Spray coating metal plate for whole set of casing, Buttress and frame system, Electric Control Box etc.
5. Microprocessor automatic Controller sets: LCD touch screen Wifi Display, Neatly wiring PCB Board in individual controller box, Whole sets of temp sensors, Capacitors, Transformer.
6. Copper Pipes: throttling device, pipes connect all system, compressor, heat ex-changer, EEV and so on sub-assembly.  
7. Thermostatic expansion valve or Japanese Sanhua Electronic Expansion valve and 4-Way Valve
EEV Effect: For circulating fluid Throttling depressurization and adjust the flow of cycle fluid into the evaporator.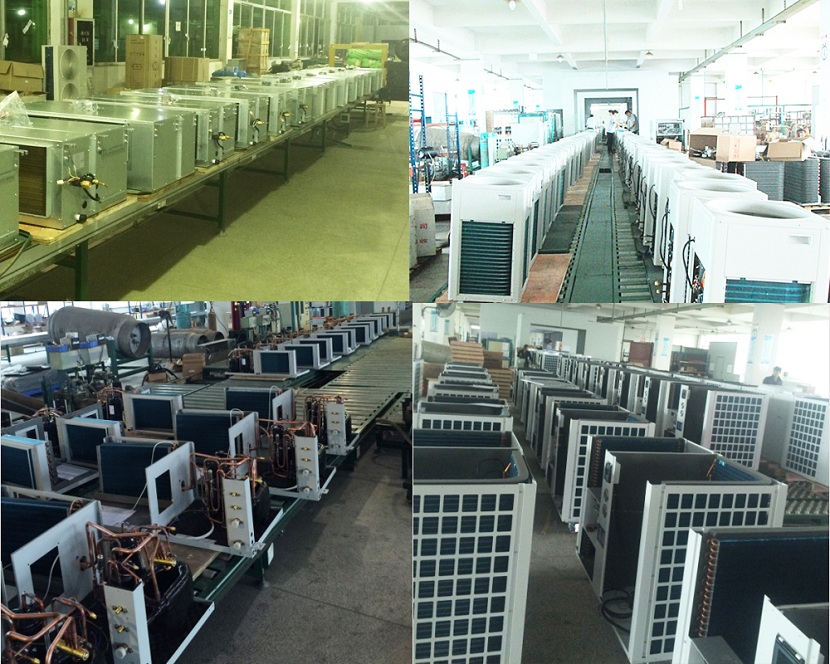 1:"Quality is our culture" 90% of AIM heat pump production equipment is imported from USA, Japan and Germany.
2:"With us your money in safe" full refund in case of bad quality or delay delivery time we also accept payment by Paypal.
3:"Time is gold" for you and for us, we have professional team work whom can making nice quality in short time.
4:"Quality is the soul of an enterprise" we had the honor to serve big customers (We gained the outstanding best selling).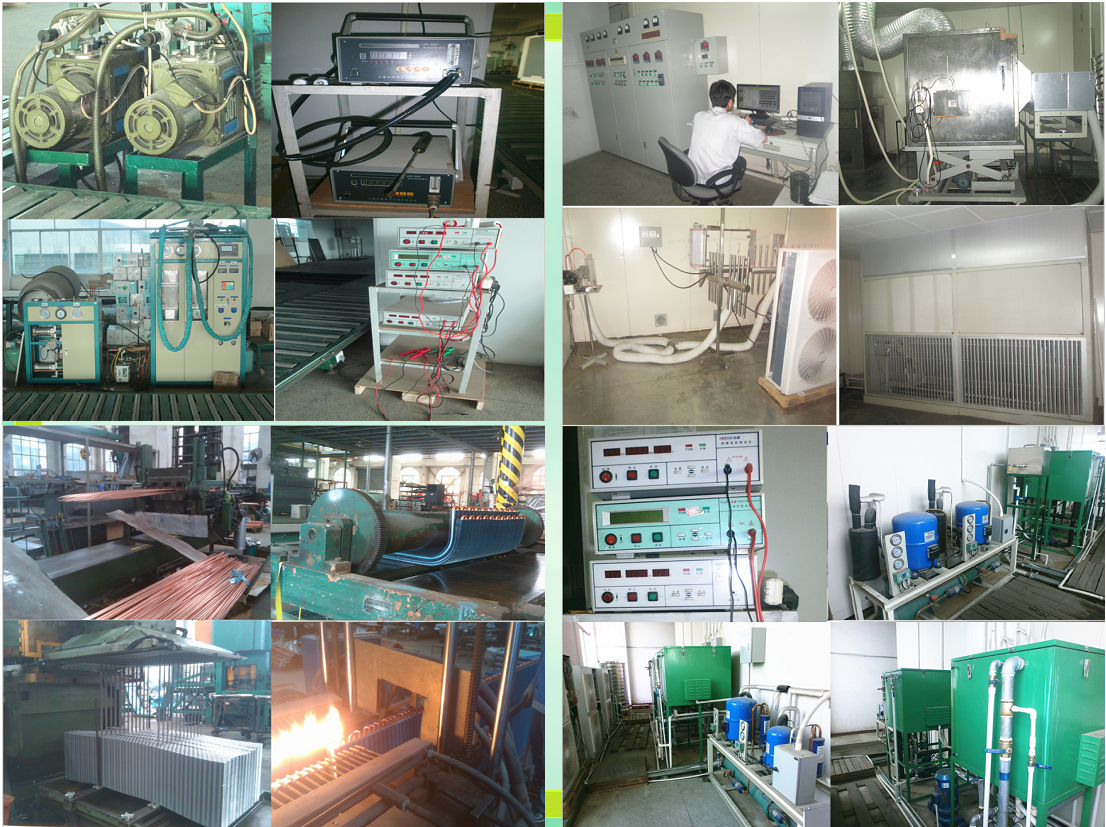 Unique features of AIM Heat Pumps:
1. It can display top and bottom temp of the water tank, check the temp of coil, ambient, exhaust temp, etc;
2. It recalls all kinds of parameters when outages and it will resume operations after have electricity automatically.
3. Clock keeps running after outages so it needn't to re-adjust it usually.
4. Off-peak power use function, start up and shutdown by itself at cycle time in 24 hours.
5. Set and revise parameters freely.
6. E-heater function.
7. Automatic and forcible defrost.
8. Waterproof bottoms, Liquid Crystal Display Screen Display including backlights.
9. Have Perfect control and protection functions: 1) temperature sensor breakdown: top and bottom of water tank, Coil, Return air, Exhaust air, Outside ambient temp; 2) high and low pressure protection, Exhaust air temp protection.
10. Check the Trouble codes display, it can refer why compressor doesn't start up or stop, and has Key-Lock Function.
11. It can display water temp when startup and shutdown heat pump.
12. Electronic expansion valve control automatically.
13. Temp set ranges from 10℃ to 80℃.
14. Working ambient temp -25℃ to 43℃.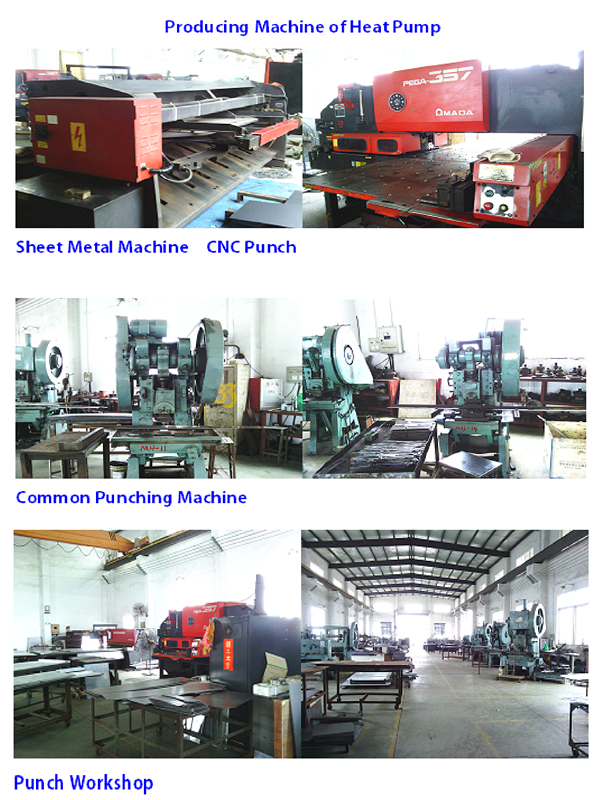 Best Warranty and Fast Service:
1. MOQ: 1 unit (For a larger order, the price will be fixed upon receipt of a definite order)
2. Delivery Time: 7~15 working days after the order is confirmed
3. Payment Term: TT/LC. Large order, 30%TT before production, balance before delivery; samples, 100%TT before production
4. Package: Samples are packed by plywood or wooden frame; the full container small goods by carton, large goods by wooden frame.
5. Shipment Term: CIF,EXW,FOB Shenzhen, Guangzhou, Foshan Port (Other terms welcome put forward)
6. Quotation Deadline: Half a month.
Guarantee:
2~3 years for main parts such as compressor, 2 years warranty period for host machine, give technical consultation for ever.
If you purchase one container or more, there is discount. Also you can gain 1% accessories of total amount. The more you purchase, the cheaper price you'll get.
Sales Manager: Ms. Jenny
Guangdong AIM Energy Saving Technology Co., Ltd.
Add: Longchuan Dengyun Zhen Shenzhen Nanshan(Longchuan) industrial transfer park,Heyuan,Guangdong
Cell & WhatsApp & Wechat: +86 15919073687
Jenny Zeng. Skype: jenny02025
E-mail: jennyzeng5@foxmail.com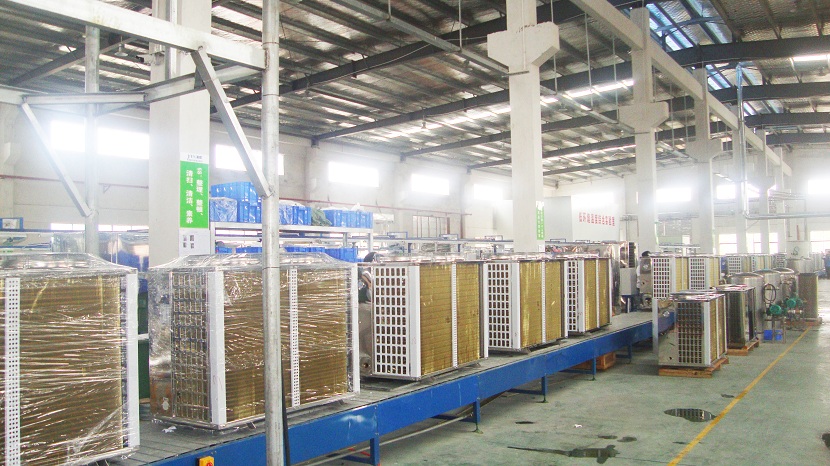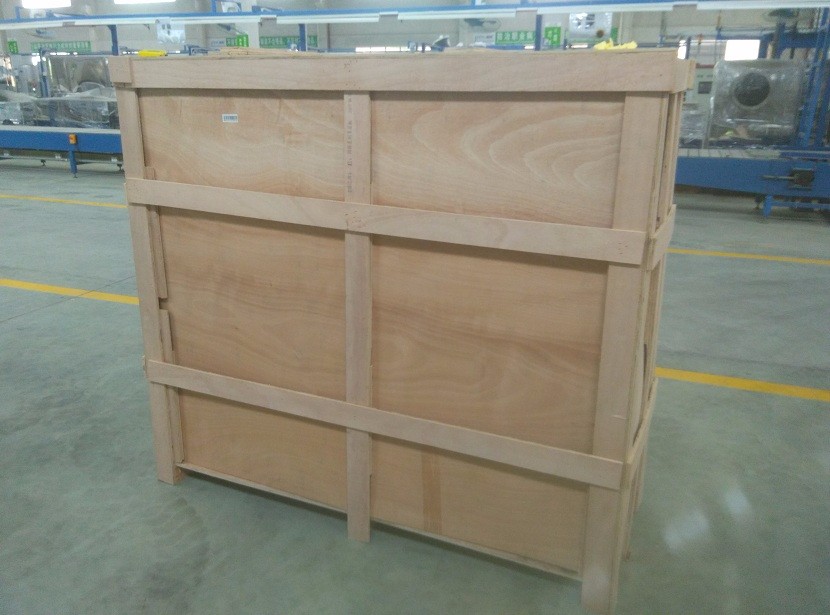 The import process:
1. Buyer sends contact info to Seller, and seller makes PI for buyer.
2. Buyer confirms the PI and transfer money to seller.
3. Seller sends products to buyer. Seller sends CI, BL, Packing list to buyer.
4. Buyer takes the CI, BL, Packing list to fetch goods after the goods arrive.
Get the latest price? We'll respond as soon as possible(within 12 hours)