Residential Swimming Pool Heat Pumps
Residential Swimming Pool Heat Pumps
Brand :AIM
Product origin :China
Delivery time :20days
Supply capacity :8000units/month
Ecological and economical heating
By making use of the renewable energy in the outside air, it consumes much less energy with low carbon emission. Use environment friendly advanced refrigerant R410A which has no effect on Ozone.

Titanium heat exchanger
Advanced titanium heat exchanger guarantees long life span of heat pump free from corrosion and rust. By using titanium heat exchanger AIM pool heat pump could be applied with all types of water treatment such as chlorinate, iodine, bromine and salt water.

Multiple functions:
Cooling & heating function available; AIM heat pump could heat your pool as well as cool the pool.

Reliable operation
To guarantee the stable running and increase the durability of the unit multiple protection devices have been set into AIM pool heat pump which include insufficient water flow protection, high/low pressure protection, overload protection, compressor protection.

Self-diagnosis
When there is malfunction AIM Pool heat pump will make self diagnosis by displaying error code from the control panel. The problem could be found out at a glance.
Air Source Swimming Pool heat and chill Heat Pump for heating, cooling air to water Stainless steel Titanium Heat Exchanger Daikin compressor
Features:
All ranged of capacity from 4.5kW to 220kW
American Emerson expansion valve
Automatic Intelligent defrosting
Titanium tube in PVC shell / Titanium tube in bube heat exchanger
Cooling in summer & Heating in winter
Easy installation & operation
American Copeland scroll compressor
Stable running, economic & durable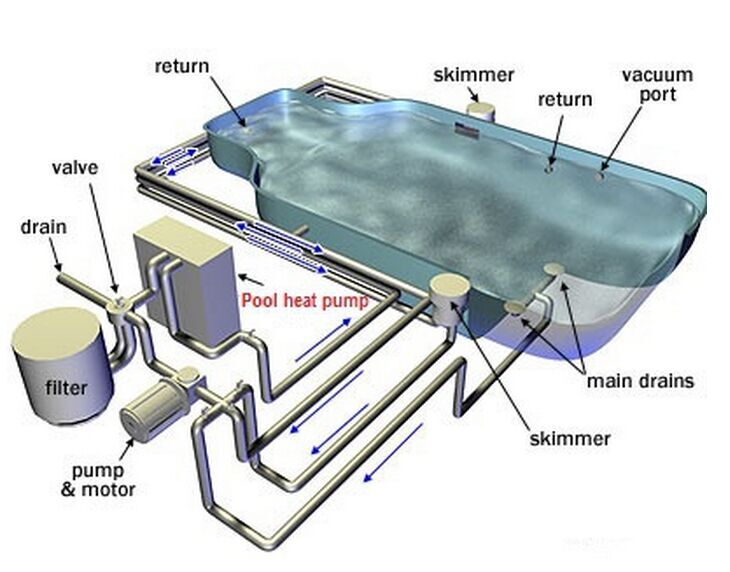 Air source Swimming pool heat pump 6.5~23kW Side and small top type
Model


J1.5-65IYC
J1.8-85IYC
J2.0-100IYC
J3.0-140IYC
JT4.0-180IIYD
JT6.0-260IIYD
HP


1.5HP
1.8HP
2HP
3HP
5HP
6HP
Heating Capacity
kW
6.5
8.5
10
14
18
26
COP


5.42
5.63
5.56
5.49
5.45
5.48
Cooling Capacity
kW
4.5
5.4
6.2
8.8
13
14.7
EER


2.81
2.80
2.82
2.67
2.67
2.67
Rated Input Power (Heating/Cooling)
kW
1.2/1.59
1.51/1.93
1.8/2.20
2.55/3.30
3.3/4.86
4.2/5.50
Rated Input Current (Heating/Cooling)
A
5.8/6.3
6.3/5.2
9.2/10.5
13/15.3
8.8/10
11/12.4
Max Input Power
kW
1.7
1.9
2.2
3.06
3.9
5.05
Max Input Current
A
9
9
12
15.6
10.5
13.5
Power Supply
V/PH/HZ
220~240V/1Ph/50Hz
220~240V/1Ph/50Hz
220~240V/1Ph/50Hz
220~240V/1Ph/50Hz
380-415V/50Hz/3Ph
380-415V/50Hz/3Ph
Ambient Temperature
℃
(-10℃~+43℃)
(-10℃~+43℃)
(-10℃~+43℃)
(-10℃~+43℃)
(-10℃~+43℃)
(-10℃~+43℃)
Rated water Temperature
℃
26 / 28
26 / 28
26 / 28
26 / 28
26 / 28
26 / 28
Heat Exchanger


Titanium tube in PVC shell
Titanium tube in PVC shell
Titanium tube in PVC shell
Titanium tube in PVC shell
Titanium tube in PVC shell
Titanium tube in PVC shell
Refrigerant / Charge


R407C/1.2kg
R407C/1.3kg
R407C/1.75kg
R407C/2.05kg
R407C/3.2kg
R407C/4kg
Rated hot water
L/H
150
180
215
300
385
490
Water flow
m³/h
3
2.8
3
3
3.5
4
Unit protection class
IP
IPX4
IPX4
IPX4
IPX4
IPX4
IPX4
Water side pressure loss
Kpa
45
45
45
45
45
45
Water flow pressure drop
Mpa
0.01-0.02
0.01-0.02
0.01-0.02
0.01-0.02
0.01-0.02
0.01-0.02
Anti-electric shock class


Class I
Class I
Class I
Class I
Class I
Class I
Max pressure of suction / discharge
Mpa
0.8 / 3.0
0.8 / 3.0
0.8 / 3.0
0.8 / 3.0
0.8 / 3.0
0.8 / 3.0
Number of Compressors
pc
1
1
1
1
1
1
Number of Fans
pc
1
1
1
1
1
1
Fan Direction


Horizontal
Horizontal
Horizontal
Horizontal
Vertical
Vertical
Noise
dB(A)
≤48
≤52
≤55
≤56
≤58
≤59
Piping Diameter
mm
DN40
DN40
DN40
DN40
DN40
DN40
Product Dimension
mm
650x269x970=0.17m³
650x269x970=0.17m³
650x269x970=0.17m³
750x380x970=0.276m³
717x717x960=0.49m³
717x717x960=0.49m³
Net weight
kg
43
45
48
103
115
125
Test condition: Water flow 0.172m³/(hkW), Water inlet temp 26℃, water outlet 28℃. Ambient temp DB/WB 20/15℃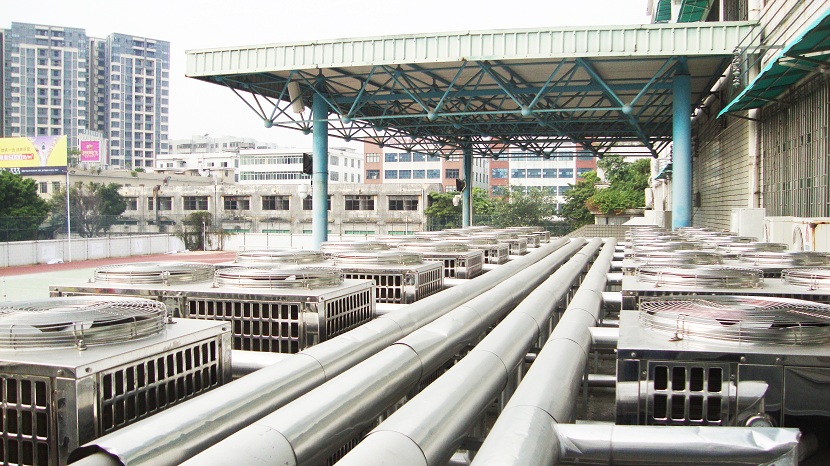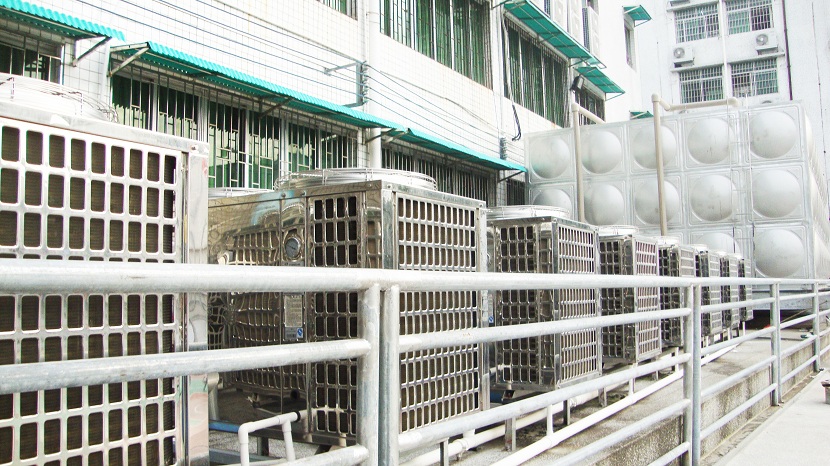 Heat pumps utilize the sun's free heat by collecting and absorbing energy from the outside air.
This energy is then compressed and transferred to the pool water.
Your existing water pump circulates the water through the heat pumps heater, usually next to the pool equipment, and the water warms up.
This pool heat pump is also of cooling function.
User can choose the heating or cooling mode through the LCD controller. The cooling mode's working principle is opposite to the heating mode.
• The unit contains a fan that draws in outside air and directs it over the surface of the evaporator (energy collector). The low temperature refrigerant liquid within the evaporator coil absorbs the heat from the outside air becomes warm gas.
• The warm gas in the coil pass through the compressor, where the warm gas is concentrated and increased to hot gas, and then pass to the condenser (water heat exchanger). It is here that the heat exchange occurs as the hot gas give off heat to the cold swimming pool water circulating through the coil.
• The pool water becomes warmer, and the hot gas cooling as it flows through the condenser coil returns to liquid form, after passing on through the capillary tube, the whole process begins again.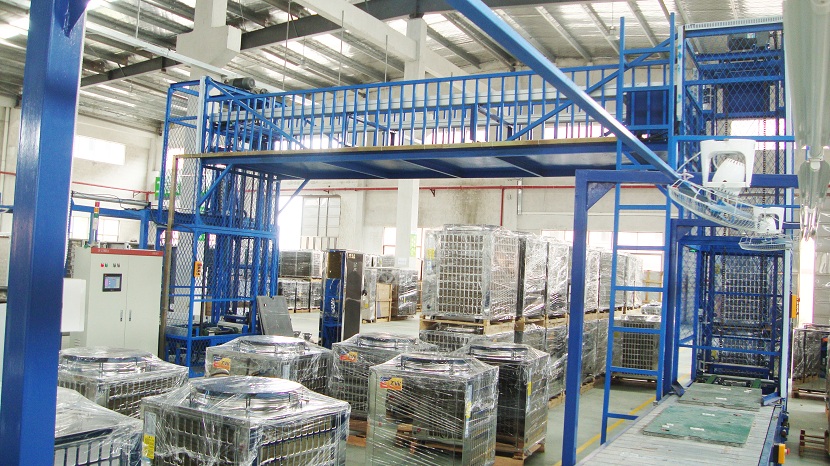 AIM is a professional heat pump manufacturer based in China. With over decades of experience in the HVAC industry, AIM has become one of the leading brands of quality heating, cooling & hot water system. Our main products include heat pump, air conditioner & water tank equipment.
Guangdong AIM Energy Saving Technology Co., Ltd. was founded in 2000 and have well experience in energy-saving products, which is one of biggest Stainless steel heat pump in China. We have developed whole series of heating system equipment & energy-saving products with 10 series and more than 50 kinds of products.
Our products range is as below:
Air to water heat pump.
Water to water heat pump.
Water to air heat pump.
Commercial air conditioner.
Fan coil units.
Besides Chinese market, export business is our main business. So most of our products are coming with international standard, some of our products have obtained international certificate, such as CE, RoHS, SAA certificate and ERP label etc, and our factory execute ISO9001:2008 strictly. We are always insists on the principle of quality first, customer first, and focus on high-quality, competitive cost & fastest services. So far, our products have entered over 50 countries and regions with either brand name AIM or OEM brand.

We are always on the look-out to build strategic partnerships in overseas markets and welcome opportunities where we can work in tandem with you and succeed together. OEM & ODM inquires are welcome.

Looking towards the future, AIM will build a fresh and quiet living environment and comfortable life for you.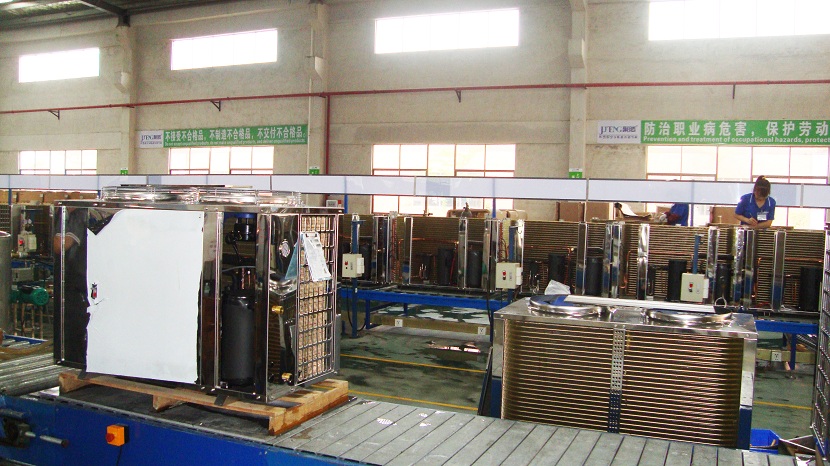 Best Warranty and Fast Service:
1. MOQ: 1 unit (For a larger order, the price will be fixed upon receipt of a definite order)
2. Delivery Time: 7~15 working days after the order is confirmed
3. Payment Term: TT/LC. Large order, 30%TT before production, balance before delivery; samples, 100%TT before production
4. Package: Samples are packed by plywood or wooden frame; the full container small goods by carton, large goods by wooden frame.
5. Shipment Term: CIF,EXW,FOB Shenzhen, Guangzhou, Foshan Port (Other terms welcome put forward)
6. Quotation Deadline: Half a month.

Guarantee:
2~3 years for main parts such as compressor, 2 years warranty period for host machine, give technical consultation for ever.
If you purchase one container or more, there is discount. Also you can gain 1% accessories of total amount. The more you purchase, the cheaper price you'll get.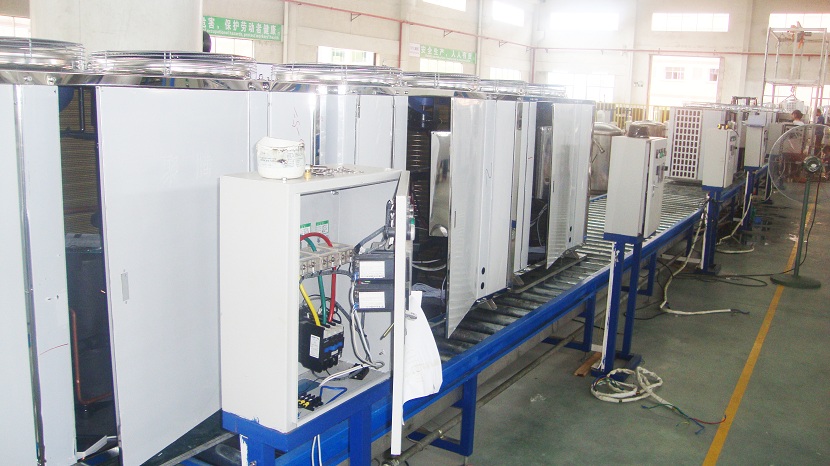 Sales Manager: Ms. Jenny
Guangdong AIM Energy Saving Technology Co., Ltd.
Add: Longchuan Dengyun Zhen Shenzhen Nanshan(Longchuan) industrial transfer park,Heyuan,Guangdong
Cell & WhatsApp & Wechat: +86 15919073687
Jenny Zeng. Skype: jenny02025
E-mail: jennyzeng5@foxmail.com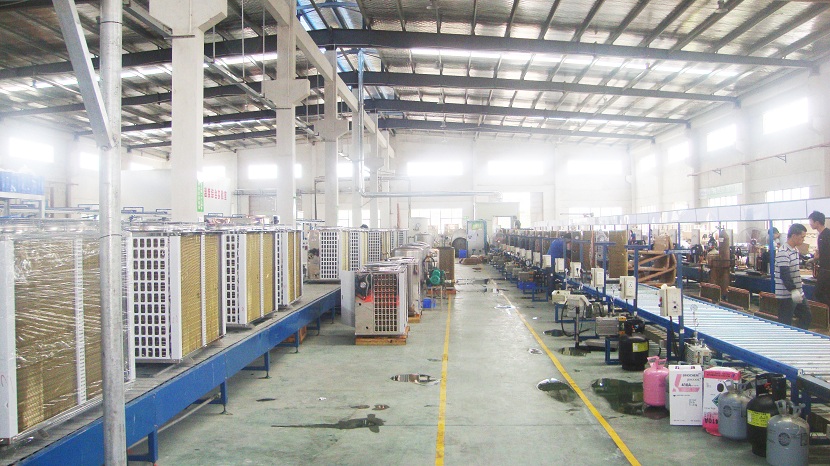 Get the latest price? We'll respond as soon as possible(within 12 hours)