Split Heat Pump
Split Heat Pump
Brand :AIM
Product origin :China
Delivery time :20days
Supply capacity :5000units/month
Description:
It can supply hot water for factories, schools, hotels, office buildings, hospitals, commercial places.

Features:
Domestic hot water at any time
Economic & durable & stable running
Famous brand rotaty compressor
Low noise & vibration
Refrigerant Gas cycle type
Metal case, SUS 304 Stainless steel case
Intelligent defrosting
Automatically sterilize once a week with 70℃ hot water
Max water outlet temp 70℃
Refrigerant Cycle Stainless steel domestic air source heat pump water heater parameter
Model No.
DKXJTJ1.0-3.44I
DKXJTJ1.5-4.8I
DKXJTJ2.0-6.4I
DKXJTJ3.0-11.2I
Rated heating capacity (kw)
3.44
4.8
6.4
11.6
Rated input power (kw)
0.86
1.2
1.6
2.5
Maximum power input (kw)
1.2
1.66
2.1
3.36
Rated current input (A)
4.2
6.3
8.36
4.87
Maximum current output (A)
6
7.56
11
7
Nosie dB (A)
≤52
≤52
≤52
≤52
Power supply
220~240V/50Hz/1Ph
220~240V/50Hz/1Ph
220~240V/50Hz/1Ph
220~240V/50Hz/1Ph
Compressor
Rotary
Rotary
Rotary
Rotary
Refrigerant type
R410A/R134a/R22/R407C
R410A/R134a/R22/R407C
R410A/R134a/R22/R407C
R410A/R134a/R22/R407C
Working temperature
-10℃-43℃
-10℃-43℃
-10℃-43℃
-10℃-43℃
Rated / Maxoutlet water temp. (℃)
55 / 60
55 / 60
55 / 60
55 / 60
Water system
Water output (L/H)
70
105
150
230
Water pipe (mm)
DN20
DN20
DN20
DN20
Product dimension
LxWxH(mm)
860x320x540
860x320x540
860x320x540
750x430x1210
Net Weight
kg
30
36
41
63
Apply for persons number


3~4
4~6
6~9
7~15
Water tank Volume
L
100~150
150~250
200~300
300~600
Test condition: Heating: Ambient temp. (DB/WB): 20℃/15℃,water temp. (input/output):15℃/55℃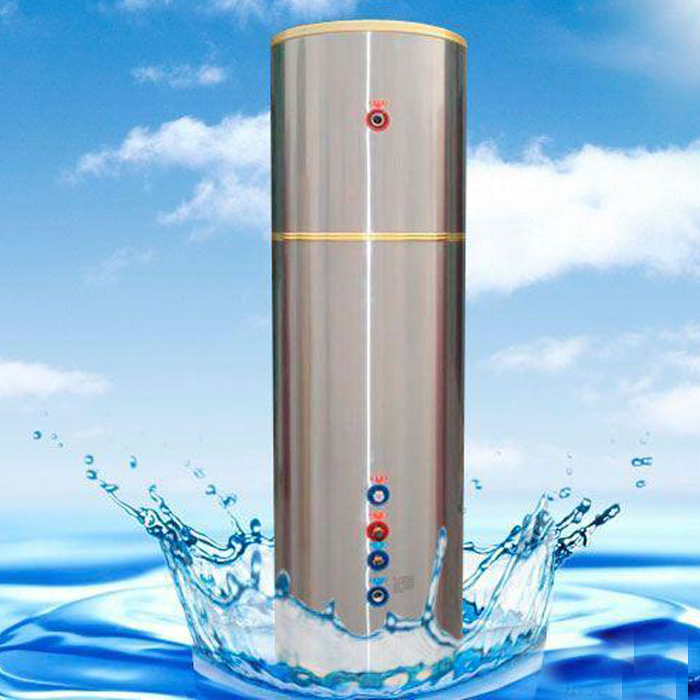 AIM is a high-tech new energy and high efficient factory built in 2011 year occupied more than 40,000m² area, concentrates on researching and developing stainless steel air source, water and ground source, central air-conditioner, water tank etc, is one of the top companies which has a complete product chain.
As a Drafting Committee of Multifunctional air source heat pump, AIM has dozens of core intellectual property rights of the patented technology, has been rated as the national high-tech new energy enterprise, industry outstanding and top besting-selling famous brand, successfully listed in Equity Exchange Co., Ltd in 2016 (Stock Code: 220079)
AIM has a strict standard of inspecting for product quality, a completely production management control system. Gained the certificates of ISO9001, ISO14001, CCC, CE, TUV, Industrial production license and so on.
Ideal life, made life comfortable, starting from AIM.
AIM's main heat pump series:
1. Split domestic hot water heat pump,
2. All in one hot water heat pump,
3. Swimming pool heat pump,
4. Commercial hot water heat pump,
5. EVI air source heat pump,
6. Instant hot water heat pump,
7. High temp heat pump,
8. Dryer air to water heat pump,
9. Chiller heating and cooling air conditioner;
10. DC inverter air to water heat pump,
11. Multifunctional air source heat pump,
12. Water to water heat pump,
13. Water tank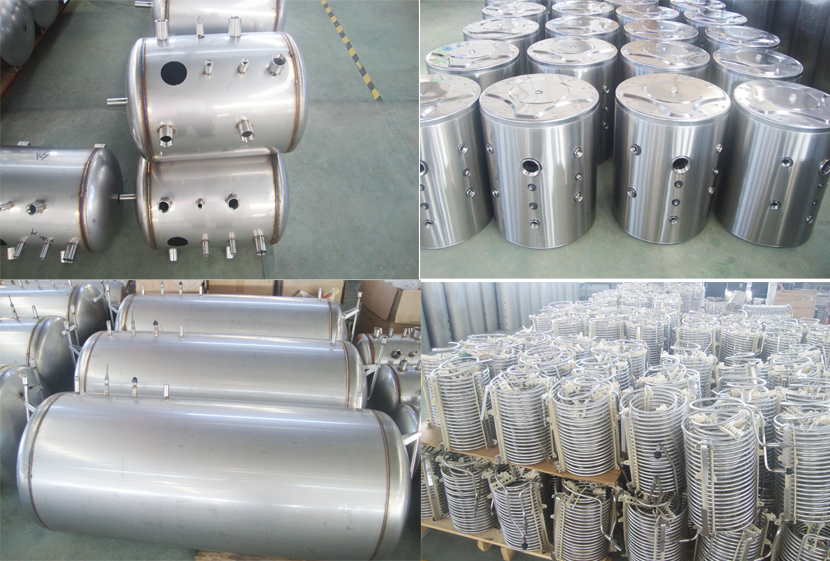 AIM Heat pumps have several advantages compare to other water heater:
1. Save money. Heat pump is a high efficiency water heater, to supply 4kw energy; it just consumes 1kw electric power. So compare to electric heater, it can save 3kw electric energy. Save energy means save money.
2. Environment friendly. Heat pump only need electric, so it doesn't burn fuels, doesn't exhaust pollution of air and water. It's very clean.
3. Safe. Compare to common electric water heater, water and electricity is segregated in heat pump, avoid people getting an electric shock when bathing. Make sure humans' safe as Multiple-protections.
4. Free installation: Heat pumps can be installed in the garden, on the balcony, or on the housetop, or any place you like.
5. No affected by weather: Heat pump can work in the day and night. You can get hot water at any time.
6. Government support: Now, more and more countries government support heat pump users and give them subsidy.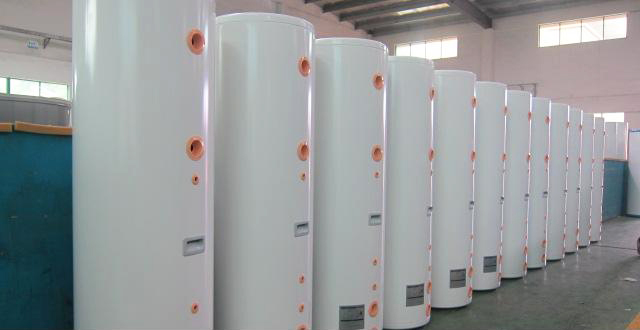 Unique features of AIM Heat Pumps:
1. It can display top and bottom temp of the water tank, check the temp of coil, ambient, exhaust temp, etc;
2. It recalls all kinds of parameters when outages and it will resume operations after have electricity automatically.
3. Clock keeps running after outages so it needn't to re-adjust it usually.
4. Off-peak power use function, start up and shutdown by itself at cycle time in 24 hours.
5. Set and revise parameters freely.
6. E-heater function.
7. Automatic and forcible defrost.
8. Waterproof bottoms, Liquid Crystal Display Screen Display including backlights.
9. Have Perfect control and protection functions: 1) temperature sensor breakdown: top and bottom of water tank, Coil, Return air, Exhaust air, Outside ambient temp; 2) high and low pressure protection, Exhaust air temp protection.
10. Check the Trouble codes display, it can refer why compressor doesn't start up or stop, and has Key-Lock Function.
11. It can display water temp when startup and shutdown heat pump.
12. Electronic expansion valve control automatically.
13. Temp set ranges from 10℃ to 80℃.
14. Working ambient temp -25℃ to 43℃.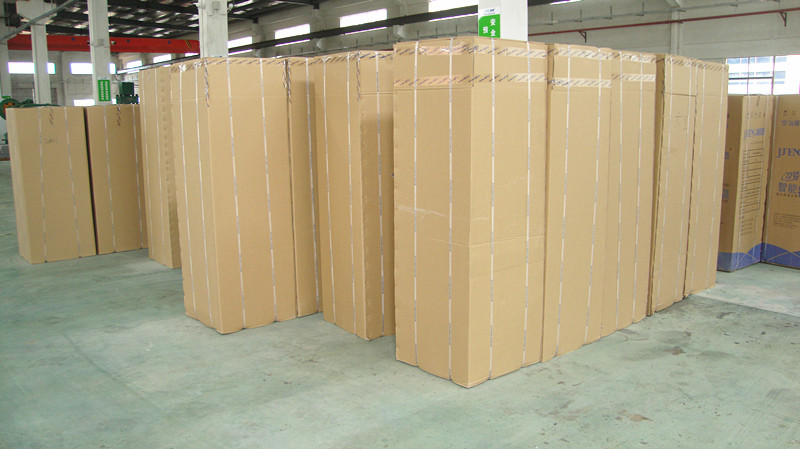 Best Warranty and Fast Service:
1. MOQ: 1 unit (For a larger order, the price will be fixed upon receipt of a definite order)
2. Delivery Time: 7~15 working days after the order is confirmed
3. Payment Term: TT/LC. Large order, 30%TT before production, balance before delivery; samples, 100%TT before production
4. Package: Samples are packed by plywood or wooden frame; the full container small goods by carton, large goods by wooden frame.
5. Shipment Term: CIF,EXW,FOB Shenzhen, Guangzhou, Foshan Port (Other terms welcome put forward)
6. Quotation Deadline: Half a month.
Guarantee:
2~3 years for main parts such as compressor, 2 years warranty period for host machine, give technical consultation for ever.
If you purchase one container or more, there is discount. Also you can gain 1% accessories of total amount. The more you purchase, the cheaper price you'll get.
Sales Manager: Ms. Jenny
Guangdong AIM Energy Saving Technology Co., Ltd.
Add: Longchuan Dengyun Zhen Shenzhen Nanshan(Longchuan) industrial transfer park,Heyuan,Guangdong
Cell & WhatsApp & Wechat: +86 15919073687
Jenny Zeng. Skype: jenny02025
E-mail: jennyzeng5@foxmail.com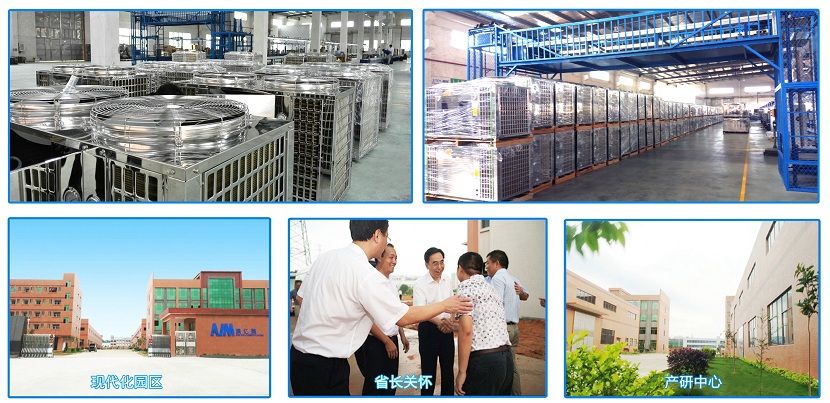 How to select water tank:

| | | |
| --- | --- | --- |
| Volume | Power Input | User Needs |
| 100L | 600W | For 2-3 people |
| 150L | 600W | For 3-4 people |
| 200L | 600W | For 4-5 people |
| 250L | 850W | For 5-6 people |
| 300L or above | 850W or 1300W | More than 7people, or use bathtub |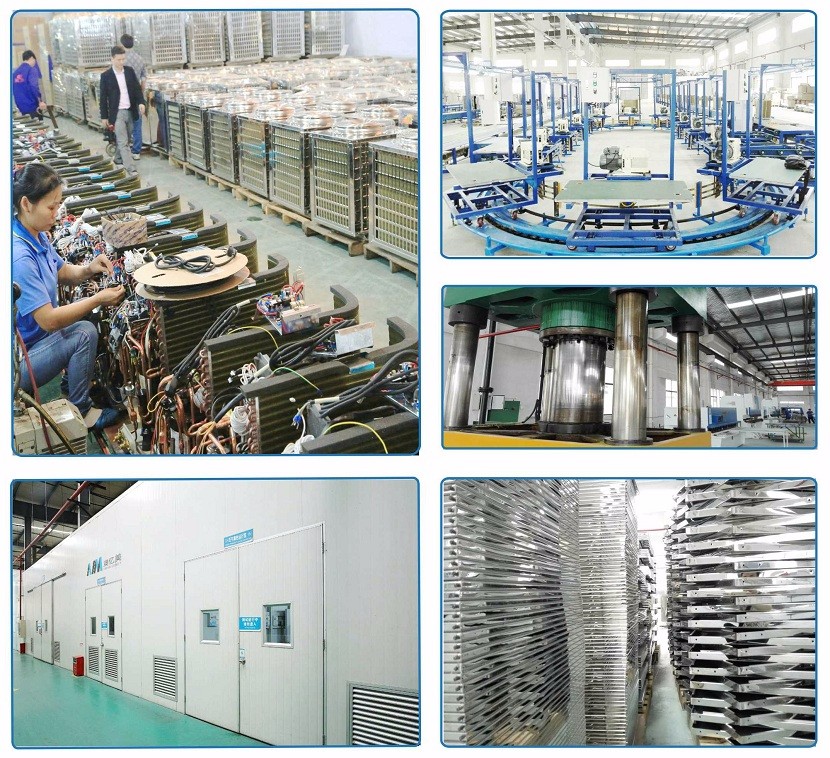 Get the latest price? We'll respond as soon as possible(within 12 hours)