Split Multi Heat Pump Heater
Split Multi Heat Pump Heater
Brand :AIM
Product origin :China
Delivery time :20 days
Supply capacity :8000 units
Description:
Multifunctional heat pump provides room heating, cooling and free domestic hot water for resident and commercial application.
Using free renewable energy from the air, the units are highly efficient with low running costs, low carbon emission and are able to be integrated with energy systms such as solar heater, radiator, under floor pipes and boiler.

Features:
Energy saving more than 75%
Economic & durable
Famous brand compressor
Convenient for maintenance, operation, easy installation
Air source Split DC inverter heating, cooling heat pump
MODEL
KS50-DC
KS75-DC
KS125-DC
KS125-DC
Cooling capacity
0.7 - 4.3 Kw
1.2 - 9.1 Kw
2.3 - 16.1 Kw
2.3 - 16.1 Kw
2386 - 14671 BTU/hr
4100 - 31050 BTU/hr
7848 - 54936 BTU/hr
7848 - 54936 BTU/hr
Heating capacity
0.87 - 5.2 Kw
1.5 - 10.5 Kw
2.6 - 19.8 Kw
2.6 - 19.8 Kw
2965 - 17742 BTU/hr
5200 - 35827 BTU/hr
8872 - 67560 BTU/hr
8872 - 67560 BTU/hr
COP in Cooling @ 7 C chilled water
3.4
3.9
3.4
3.4
COP in Heating @ 45 C heated water
4.0
4.3
4.5
4.5
EER
11.7 BTU/W/hr
13.3 BTU/W/hr
11.7 BTU/W/hr
11.7 BTU/W/hr
Power supply
220-240V/50Hz/1Ph
220-240V/50Hz/1Ph
220-240V/50Hz/1Ph
380-400V/50Hz/3Ph
Heating input power
1.30 kWh
2.45 kWh
4.40 kWh
4.40 kWh
Heating input current
5.90 A
11.13 A
20.00 A
20.00 A
Cooling input power
1.25 kWh
2.34 kWh
4.70 kWh
4.70 kWh
Cooling input current
5.60 A
10.63 A
21.30 A
12.40 A
No of Compressor & type
1 x Panasonic Inverter Rotary
1 x Sanyo Inverter Rotary
1 x Sanyo Inverter Rotary
1 x Sanyo Inverter Rotary
Heat exchanger type ( Evaporator side)
SS 316 brazing Plate Heat Exchanger
SS 316 brazing Plate Heat Exchanger
SS 316 brazing Plate Heat Exchanger
SS 316 brazing Plate Heat Exchanger
Expansion Tank
2 liter metal Expansion tank
2 liter metal Expansion tank
2 liter metal Expansion tank
2 liter metal Expansion tank
Throttling device
Electronic Expansion Valve
Electronic Expansion Valve
Electronic Expansion Valve
Electronic Expansion Valve
Condensor
hydrophilic fin-tubes
hydrophilic fin-tubes
hydrophilic fin-tubes
hydrophilic fin-tubes
Condensing Fan type
Low noise high efficiency axial type
Low noise high efficiency axial type
Low noise high efficiency axial type
Low noise high efficiency axial type
Condensing Fan discharge
Horizontal
Horizontal
Horizontal
Horizontal
Condensing Fan air flow
2700 CMH
4000 CMH
6200 CMH
6200 CMH
Condensing Fan quantity
1
1
2
2
Condensing Fan input power
167 w / 204 w / 240 w
167 w / 204 w / 240 w
167 w / 204 w / 240 w
167 w / 204 w / 240 w
Fan speed
Auto Adustable 850/750/650
Auto Adustable 850/750/650
Auto Adustable 450/650/730
Auto Adustable 450/650/730
Operating in Ambient temperature
(-20℃~43℃)
(-20℃~43℃)
(-20℃~43℃)
(-20℃~43℃)
Refrigerant & 3 meter copper pipe size
R 410-A OD inlet 15.88 & oulet 9.52mm
R 410-A OD inlet 15.88 & oulet 9.52mm
R 410-A OD inlet 15.88 & oulet 9.52mm
R 410-A OD inlet 15.88 & oulet 9.52mm
Chilled water circulation Pump
Within IDU Chinese Pump Xinhu model GPD20-6S DN 20
Within IDU Wilo-Star-RS 25/8 Impeller Fibre reinforced PP & shaft SS, DN 25
Within IDU Wilo-Star-RS 25/8 Impeller Fibre reinforced PP & shaft SS, DN 25
Within IDU Wilo-Star-RS 25/8 Impeller Fibre reinforced PP & shaft SS, DN 25
Chilled water circulation flow rate / Hour / Head
1.00 m3/hr
1.37 m3/hr
2.30 m3/hr
2.30 m3/hr
Chilled water circulation pressure drop
12 KPa
12 KPa
20 KPa
20 KPa
Noise in 1 meter distance
Out Door 48 dB & Indoor 30 dB
Out Door 48 dB & Indoor 30 dB
Out Door 53 dB & Indoor 30 dB
Out Door 53 dB & Indoor 30 dB
Plumbing Pipes & Fittings
Copper & Copper fittings
Copper & Copper fittings
Copper & Copper fittings
Copper & Copper fittings
Heating/Cooling Water pipe connection on IU
1 inch FT
1 inch FT
1 inch FT
1 inch FT
Air Vent
Yes inside of Indoor unit
Yes inside of Indoor unit
Yes inside of Indoor unit
Yes inside of Indoor unit
PLC Controller
Yes Digital LCD Controller
Yes Digital LCD Controller
Yes Digital LCD Controller
Yes Digital LCD Controller
Compressor Low/High pressure protection
Yes
Yes
Yes
Yes
Compressor protection water flow switch
Yes inside of Indoor unit
Yes inside of Indoor unit
Yes inside of Indoor unit
Yes inside of Indoor unit
Compressor Overload Protection Switch
Yes
Yes
Yes
Yes
Compressor time delay protection
Yes
Yes
Yes
Yes
Sequential Phase & Missing Phase protection
Yes
Yes
Yes
Yes
Automatical defrost system
Yes
Yes
Yes
Yes
Weather Compensation feature Enable/Disable
Yes
Yes
Yes
Yes
Water Tank temp sensor & its error detection
Yes
Yes
Yes
Yes
Outlet water temp sensor & its error detection
Yes
Yes
Yes
Yes
Inlet water temp sensor & its error detection
Yes
Yes
Yes
Yes
Ambient air temp sensor & its error detection
Yes
Yes
Yes
Yes
Controller Communications failure
Yes
Yes
Yes
Yes
PCB in the Indoor Unit
2
2
2
2
PCB in the Outdoor unit
Main PCB & Driver Board
Main PCB & Driver Board
Main PCB & Driver Board
Main PCB & Driver Board
Cabinet
M.S. powder coated both OU & IU
M.S. powder coated both OD & IU
M.S. powder coated both OD & IU
M.S. powder coated both OD & IU
Unit Dimension Depth L x B x H mm
OD 310 x 830 x 710 & IU 319 x 410 x 732
OD 360 x 880 x 800 & IU 319 x 410 x 732
OD 390 x 930 x 1270 & IU 319 x 410 x 732
OD 390 x 930 x 1270 & IU 319 x 410 x732
Package dimension L x B x H mm
OD 930 x 440 x 850 & IU 815 x 505 x 435
OD 980 x 490 x 940 & IU 815 x 505 x 435
OD 1080 x 620 x 1020 & IU 815 x 505 x 435
OD 1080 x 620 x 1020 & IU 815 x 505 x 435
Net weight
OU 50 Kg & IU 30 Kg
OU 60 Kg & IU 36 Kg
OU 121 Kg & IU 62 Kg
OU 121 Kg & IU 62 Kg
Gross weight
103 Kg
116kg
164kg
164kg
Heating condition: outside temp.(DB/WB) = 7℃/6℃, water temp.(inlet/outlet) = 40℃/45℃.
Cooling condition: outside temp.(DB/WB) = 35℃/24℃, water temp.(inlet/outlet) = 12℃/7℃.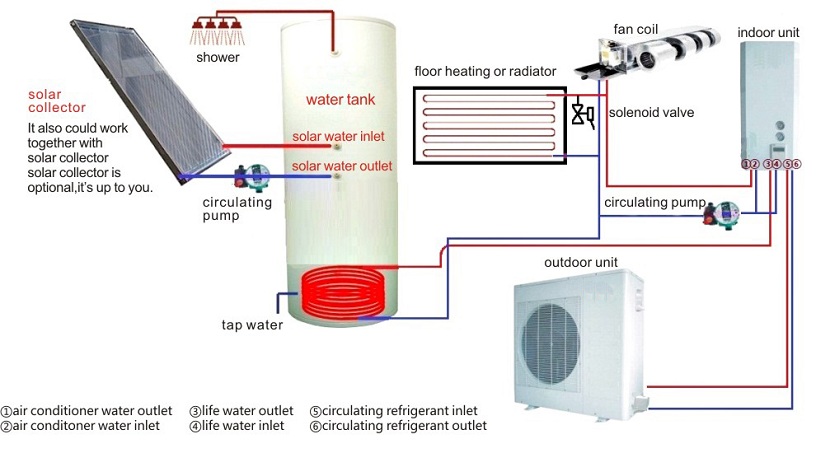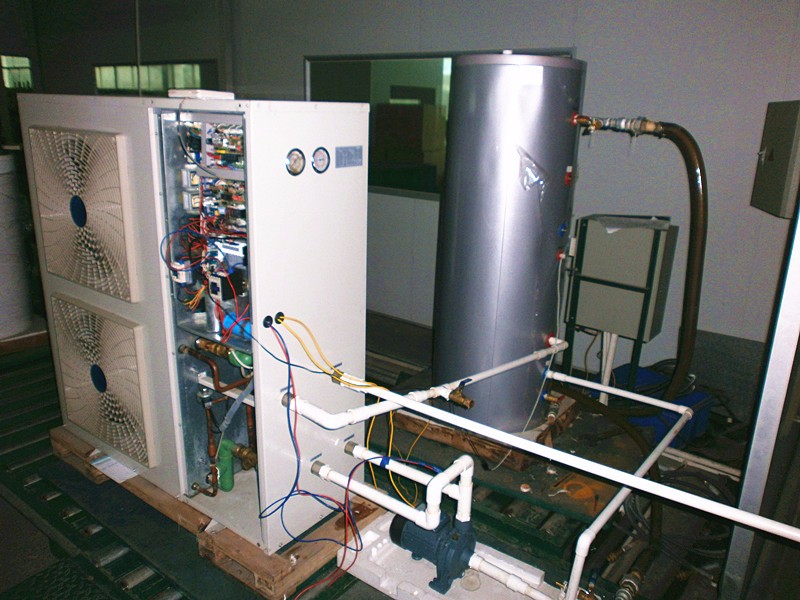 Air and water source heat pumps Main components and Effect:
1. Compressor: Famous Brand Panasonic, Sanyo, Mitsubishi,Toshiba Rotary Compressor or Sanyo, Copeland, DAIKIN Scroll Compressor with environmentally friendly Refrigerant gas R407C/R410A/R134a/R417A
Effect: Compress and transport cycle fluid from low temperature low pressure to high temperature high pressure, it's the heart of heat pump system.
2. Evaporator or heat exchanger: Hydrophilic aluminum foil Finned tube Heat Exchanger.
Effect: It's the cooling output facility. Evaporate the refrigerant liquid which flowing through the expansion valve to absorb the heat from the cooled object, so achieve the purpose of cooling.
3. Condenser: Coil type, plate type, casing type, High efficiency tube in shell heat ex-changer or Titanium heat ex-changer.
Effect: It's the heating output facility. Heat absorbed from the evaporator with the converted heat by compressor power consumption is carried away by cooled medium in the condenser, to achieve the purpose of heating.
4. House casing: anti corrosion and rustproof Stainless steel or Spray coating metal plate for whole set of casing, Buttress and frame system, Electric Control Box etc.
5. Microprocessor automatic Controller sets: LCD touch screen Wifi Display, Neatly wiring PCB Board in individual controller box, Whole sets of temp sensors, Capacitors, Transformer.
6. Copper Pipes: throttling device, pipes connect all system, compressor, heat ex-changer, EEV and so on sub-assembly.  
7. Thermostatic expansion valve or Japanese Sanhua Electronic Expansion valve and 4-Way Valve
EEV Effect: For circulating fluid Throttling depressurization and adjust the flow of cycle fluid into the evaporator.
Working principle:
Compressor absorbs low temperature and low pressure refrigerant gas from the evaporator, then refrigerant compressed to high temperature and high pressure gas. The high temperature and high pressure gas goes into the condenser through fan to exchange heat with the air, and condensed into cryogenic liquid in the condenser and give off a lot of heat.
The air absorbs the heat and the temperature increasing. High pressure and low temperature liquid is throttled and depressurized through the expansion valve, absorbs heat from the surrounding air and volatilize into low pressure gas by fan in the evaporator, being compressed in the compressor, this repeated cycle, so as to continuously rise the water temperature.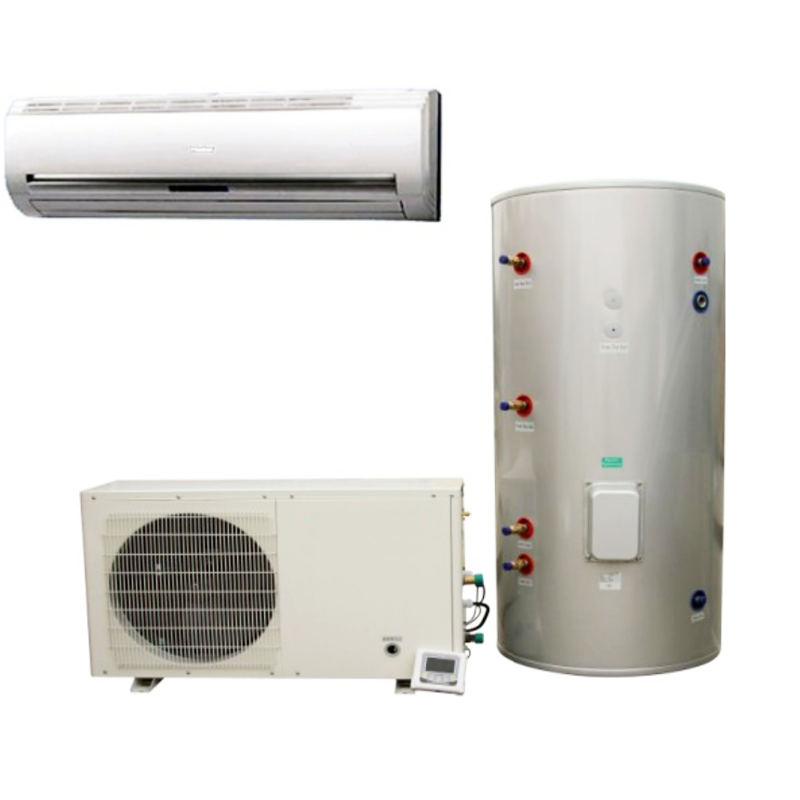 Production process of heat pump
1. Base plates go online
2. Install compressors, condensers and evaporators
3. Assemble and weld copper pipes
4. Recharged with Nitrogen
5. Water-inspection (Check if exist in air leakage)
6. Discharge Nitrogen
7. Vacuum air-removed
8. Add refrigerant
9. Halogen inspection
10. Fix fan component
11. Install electrical control
12. Security checks (Insulation, Ground connection, Dielectric Strength test, Leakage)
13. Run commodity inspection (The noise of components and parts, Function, Timing, shutdown, current, Difference in temperature)
14. Stick nameplate and connection diagram
15. Document attached (Product Manuals, instructions)
16. Final inspection (Appearance parts)
17. Packing
18. Tape-out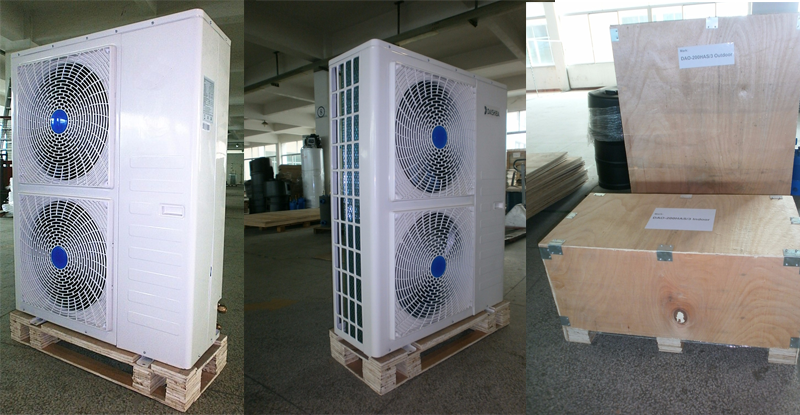 Best Warranty and Fast Service:
1.MOQ: 1 unit (For a larger order, the price will be fixed upon receipt of a definite order)
2. Delivery Time: 7~15 working days after the order is confirmed
3. Payment Term: TT/LC. Large order, 30%TT before production, balance before delivery; samples, 100%TT before production
4. Package: Samples are packed by plywood or wooden frame; the full container small goods by carton, large goods by wooden frame.
5.Shipment Term: CIF,EXW,FOB Shenzhen, Guangzhou, Foshan Port (Other terms welcome put forward)
6. Quotation Deadline: Half a month.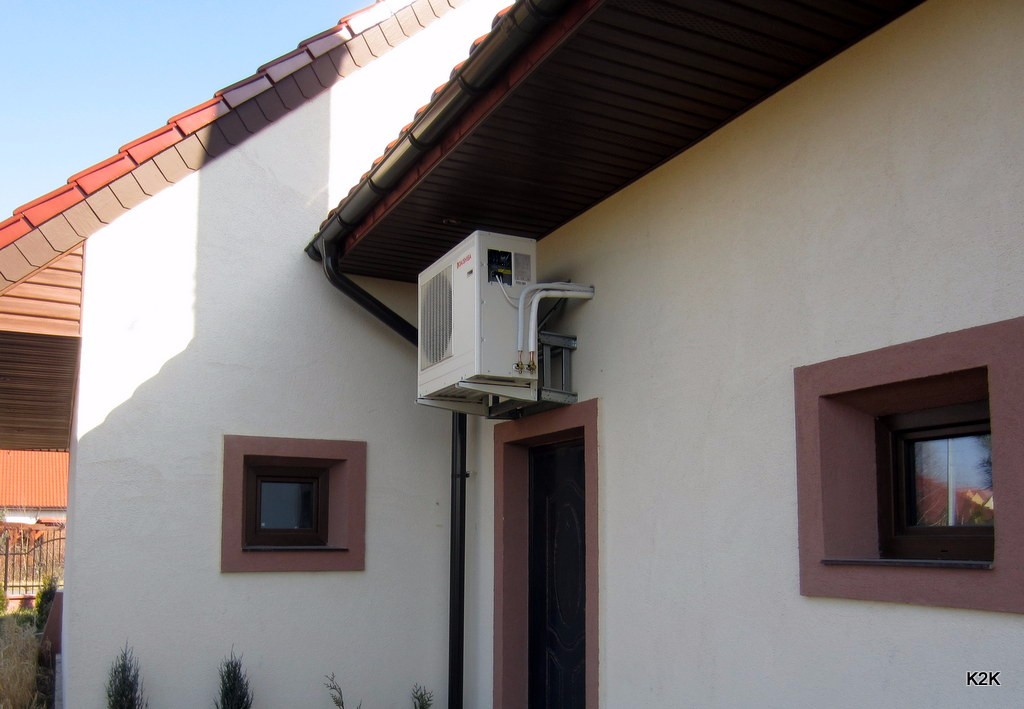 Guarantee:
2~3 years for main parts such as compressor, 2 years warranty period for host machine, givetechnical consultation for ever.
If you purchase one container or more, there is discount. Also you can gain 1% accessories of total amount. The more you purchase, the cheaper price you'll get.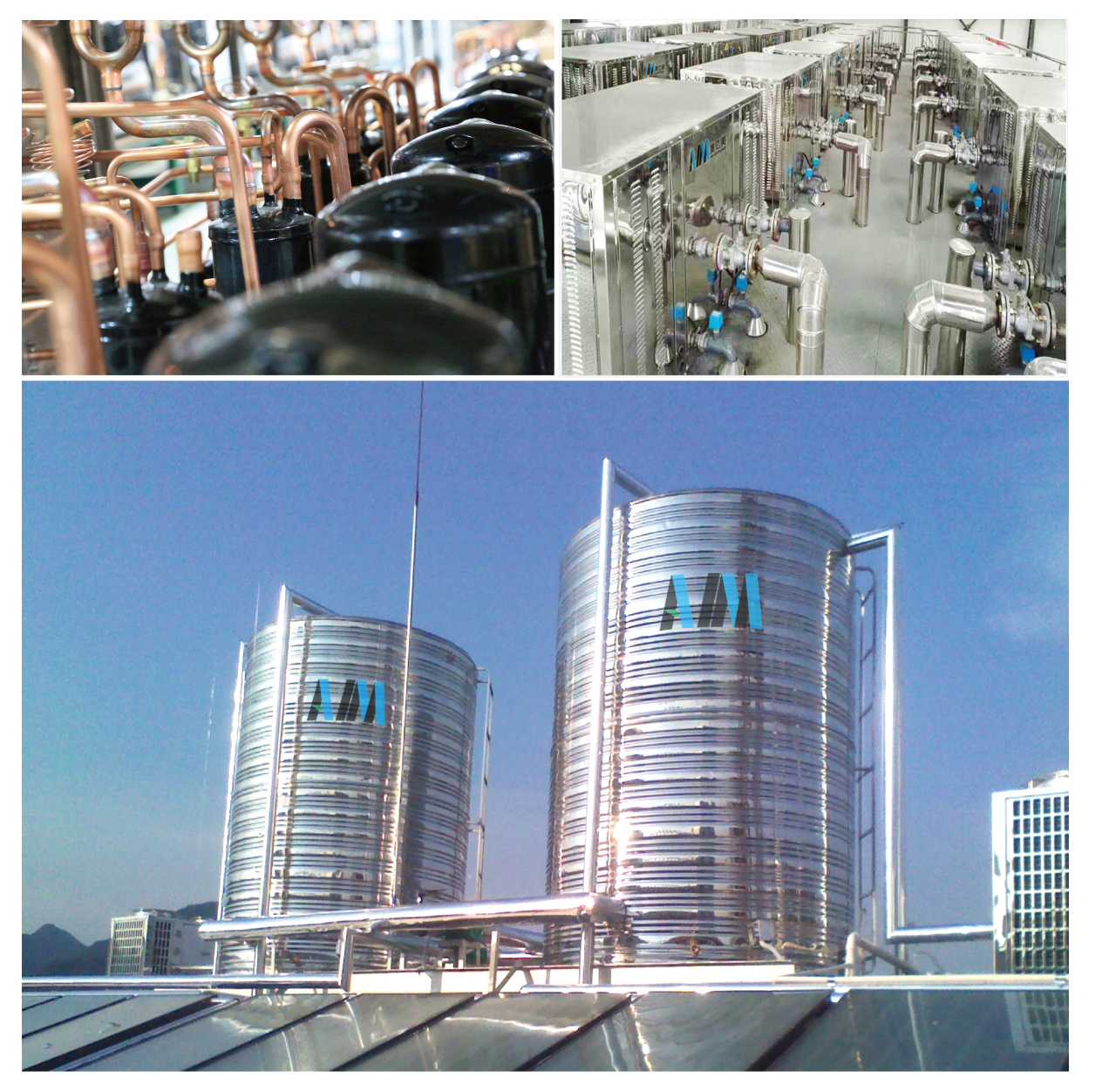 Sales Manager: Ms. Jenny

Guangdong AIM Energy Saving Technology Co., Ltd.
Add: Longchuan Dengyun Zhen Shenzhen Nanshan(Longchuan) industrial transfer park,Heyuan,Guangdong
Cell & WhatsApp & Wechat: +86 15919073687
Jenny Zeng. Skype: jenny02025
E-mail: jennyzeng5@foxmail.com
Get the latest price? We'll respond as soon as possible(within 12 hours)