Stainless Steel Air To Water Direct Heat Pump
Stainless Steel Air To Water Direct Heat Pump
Brand :AIM
Product origin :China
Delivery time :20days
Supply capacity :8000units/month
Description:
It can get hot water at once by adjusting vlve. It can supply hot water for factories, schools, hotels, office buildings, hospitals, commercial places.

Features:
American Emerson expansion valve
Adjusting valve
Economic & durable
Intelligent defrosting
American Copeland scroll compressor
Low noise & vibration
Tube in shell heat exchanger
Instant Air source R410A Stainless steel New energy Air To Water Direct Hot Water Heat Pump for hospital, hotel, school, restaurant
Model


JT-7I/Y
DKFYJT3.0-11.2II
LSQ-5HJ/Y
JT-26II/Y
JT-34II/Y
Hot water capacity
kW
7.00
11.60
18.00
26.00
36.30
COP in Hot Water (A8/A15) Refer row 40


3.78
4.83
4.62
4.00
4.13
Rise in water Temp required
°C
30 °C
30 °C
30 °C
30 °C
30 °C
Rated hot water output in 1 circulation
L/h
201
333
516
560
1041
Rated outlet water temp.
℃
55 °C
55 °C
55 °C
55 °C
55 °C
Max outlet water temp.
℃
60 °C
60 °C
60 °C
60 °C
60 °C
Rated power input
kwh
1.85
2.40
3.90
6.50
8.80
Maximum power input
kwh
2.22
2.88
4.68
7.80
10.56
Rated current
A
8.85
11.50
7.41
12.00
14.81
Maximum current
A
10.62
13.80
8.89
14.40
17.77
Power supply
V/Hz/Ph
220~240 / 50 / 1
380~415 / 50 / 3
380~415 / 50 / 3
380~415 / 50 / 3
Compressor type


Rotary
Copeland Scroll
Copeland Scroll
Copeland Scroll
Copeland Scroll
Number of Compressors
pc
1
1
1
1
2
Heat exchanger type


High efficiency tube intube heat exchanger
High efficiency tube intube heat exchanger
High efficiency tube intube heat exchanger
High efficiency tube intube heat exchanger
High efficiency tube intube heat exchanger
Throttling device


Emerson thermal expansion valve
Emerson thermal expansion valve
Emerson thermal expansion valve
Emerson thermal expansion valve
Emerson thermal expansion valve
Condensor Fan type


Low noise high effciency axial type
Low noise high effciency axial type
Low noise high effciency axial type
Low noise high effciency axial type
Low noise high effciency axial type
Condensor Fan discharging


Horizontal
Vertical
Vertical
Vertical
Vertical
Condensor Fan quantity


1
1
1
1
2
Condensor Fan input power
W
40
70
250
250
250
Condensor Fan speed
RPM
850*1
850*1
960*1
960*1
960*2
Working temperature
℃
(-7℃~43℃)
(-7℃~43℃)
(-7℃~43℃)
(-7℃~43℃)
(-7℃~43℃)
Refrigerant


R22 / R407C / R417A
R22 / R407C / R417A
R22 / R407C / R417A
R22 / R407C / R417A
R22 / R407C / R417A
Noise in 1 meter distance
dB
57.00
59
62
62
63
Water pipe size
inch
Rc3/4
R1
R1
DN40
R1-1/2
Water pump for reference
Lift (H)
5
12
12
12
15
Water flow(m³/h)
2.5
3.6
3.6
5.3
10
PLC Controller


Yes Digital LCD Controller
Yes Digital LCD Controller
Yes Digital LCD Controller
Yes Digital LCD Controller
Yes Digital LCD Controller
Daily 2 set of programmes for On / Off


Yes
Yes
Yes
Yes
Yes
Cabinet


Stainless Steel / Galvanized powder coated steel
Stainless Steel / Galvanized powder coated steel
Stainless Steel / Galvanized powder coated steel
Stainless Steel / Galvanized powder coated steel
Stainless Steel / Galvanized powder coated steel
Product dimensions
mm
1005/305/587
710/710/795
810/810/995
810/810/995
1450/705/1375
Product Net weight
kg
66
99
137
137
276
Package dimensions
mm
1040/360/640
810/810/980
920/920/1080
920/920/1080
1580/840/1450
Heating:Ambient temp. (DB / WB):20℃ / 15℃, water temp. (input/output):15℃ / 55℃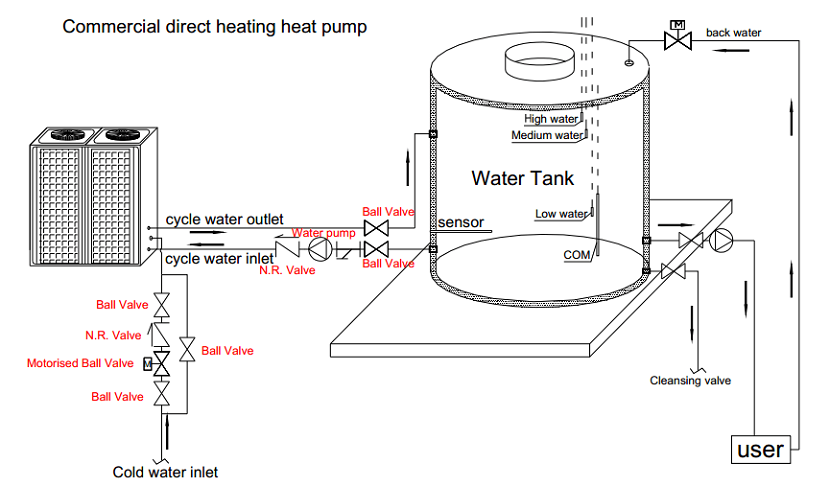 Working Principle:
Compressor gets the low temperature and low pressure air refrigerant from evaporator,
then turn it into high temperature and high pressure air,
this air gets into the condenser to exchange the heat with water,
then the condensed air become low temperature fluid and release lots of heat energy.
Water gets this heat energy and become hotter and hotter.
This high pressure and low temperature fluid become low pressure by the primary flow meter device.
This low pressure and low temperature fluid, gets into the evaporator, Under the function of rotation fan, heat energy from air is absorbed by the fluid and becomes low pressure refrigerant,
then is absorbed by compressor, recycling to produce the hot water.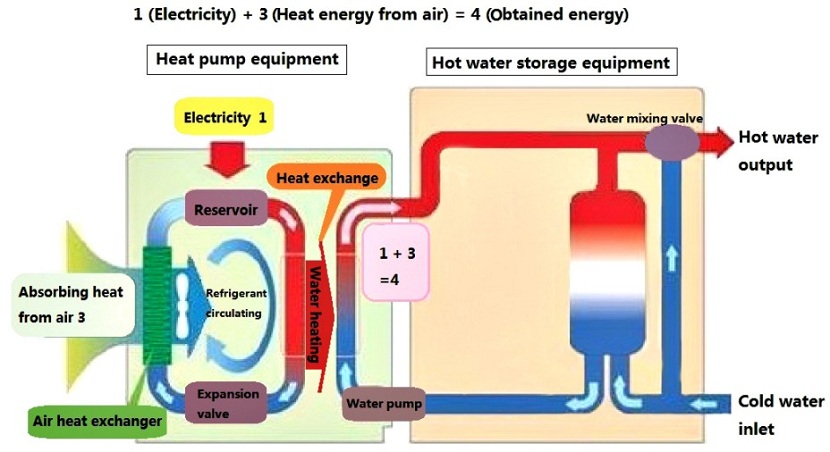 PRODUCTION PROCESS of HEAT PUMP
1. Base plates go online
2. Install compressors, condensers and evaporators
3. Assemble and weld copper pipes
4. Recharged with Nitrogen
5. Water-inspection (Check if exist in air leakage)
6. Discharge Nitrogen
7. Vacuum air-removed
8. Add refrigerant
9. Halogen inspection
10. Fix fan component
11. Install electrical control
12. Security checks (Insulation, Ground connection, Dielectric Strength test, Leakage)
13. Run commodity inspection (The noise of components and parts, Function, Timing, shutdown, current, Difference in temperature)
14. Stick nameplate and connection diagram
15. Document attached (Product Manuals, instructions)
16. Final inspection (Appearance parts)
17. Packing
18. Tape-out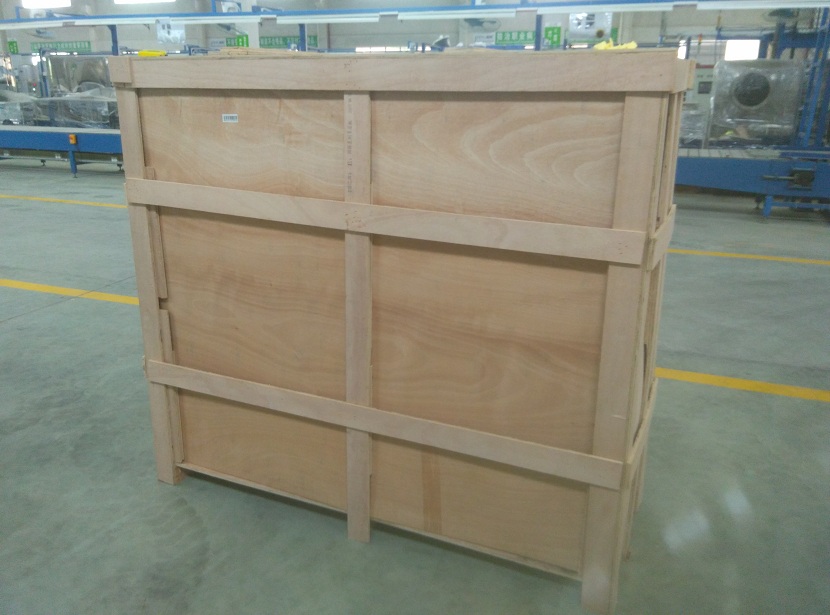 The import process:
1. Buyer sends contact info to Seller, and seller makes PI for buyer.
2. Buyer confirms the PI and transfer money to seller.
3. Seller sends products to buyer. Seller sends CI, BL, Packing list to buyer.
4. Buyer takes the CI, BL, Packing list to fetch goods after the goods arrive.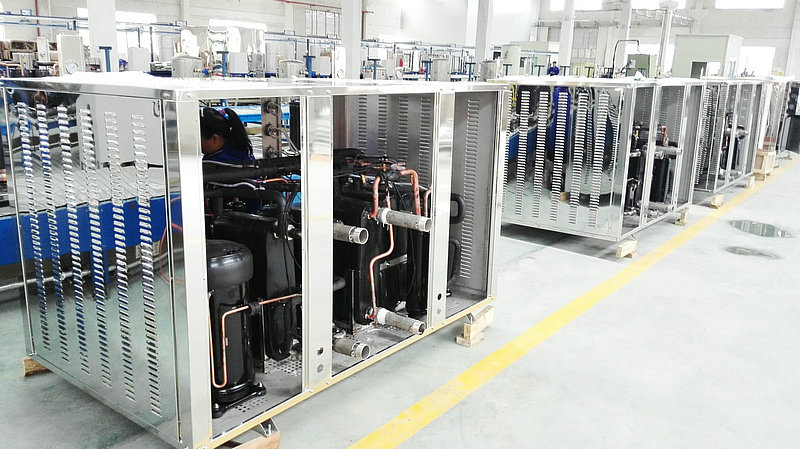 Best Warranty and Fast Service:
1. MOQ: 1 unit (For a larger order, the price will be fixed upon receipt of a definite order)
2. Delivery Time: 7~15 working days after the order is confirmed
3. Payment Term: TT/LC. Large order, 30%TT before production, balance before delivery; samples, 100%TT before production
4. Package: Samples are packed by plywood or wooden frame; the full container small goods by carton, large goods by wooden frame.
5. Shipment Term: CIF,EXW,FOB Shenzhen, Guangzhou, Foshan Port (Other terms welcome put forward)
6. Quotation Deadline: Half a month.
Guarantee:
2~3 years for main parts such as compressor, 2 years warranty period for host machine, give technical consultation for ever.
If you purchase one container or more, there is discount. Also you can gain 1% accessories of total amount. The more you purchase, the cheaper price you'll get.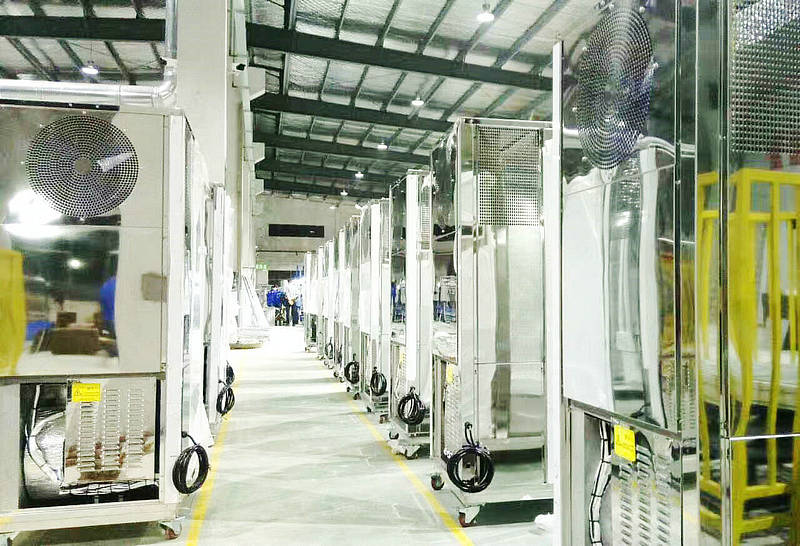 Sales Manager: Ms. Jenny
Guangdong AIM Energy Saving Technology Co., Ltd.
Add: Longchuan Dengyun Zhen Shenzhen Nanshan(Longchuan) industrial transfer park,Heyuan,Guangdong
Cell & WhatsApp & Wechat: +86 15919073687
Jenny Zeng. Skype: jenny02025
E-mail: jennyzeng5@foxmail.com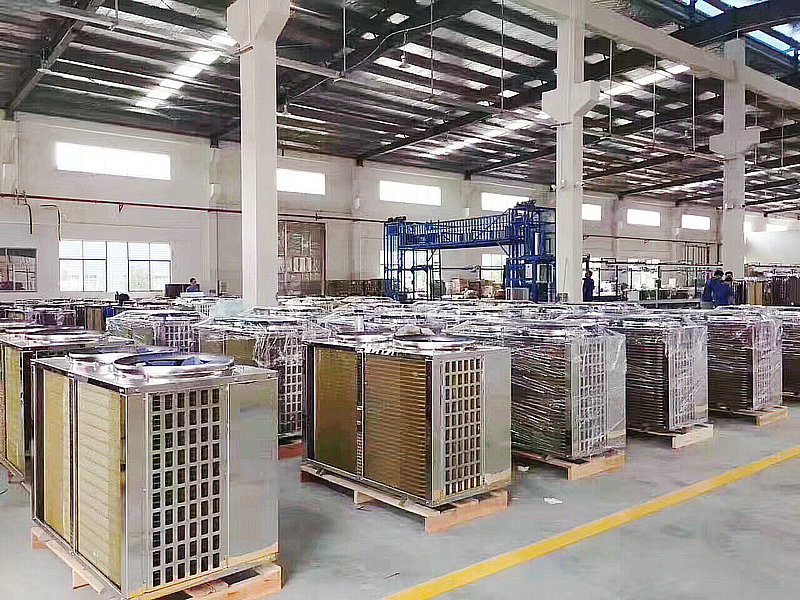 Unique features of AIM Heat Pumps:
1. It can display top and bottom temp of the water tank, check the temp of coil, ambient, exhaust temp, etc;
2. It recalls all kinds of parameters when outages and it will resume operations after have electricity automatically.
3. Clock keeps running after outages so it needn't to re-adjust it usually.
4. Off-peak power use function, start up and shutdown by itself at cycle time in 24 hours.
5. Set and revise parameters freely.
6. E-heater function.
7. Automatic and forcible defrost.
8. Waterproof bottoms, Liquid Crystal Display Screen Display including backlights.
9. Have Perfect control and protection functions: 1) temperature sensor breakdown: top and bottom of water tank, Coil, Return air, Exhaust air, Outside ambient temp; 2) high and low pressure protection, Exhaust air temp protection.
10. Check the Trouble codes display, it can refer why compressor doesn't start up or stop, and has Key-Lock Function.
11. It can display water temp when startup and shutdown heat pump.
12. Electronic expansion valve control automatically.
13. Temp set ranges from 10℃ to 90℃.
14. Working ambient temp -25℃ to 43℃.
Get the latest price? We'll respond as soon as possible(within 12 hours)